Tandem - Dual Wheel Gooseneck Trailer
Model: FMAX216
30,000 – 40,000 lb GVWR and up to 1,800 pounds lighter curb weight than the competition. Need we say more? #DoWork
Build Your Own Trailer
Engineered Beam Technology
We design, engineer, and build our own I-Beams. Our U.S. Patent Protected ENGINEERED BEAM design allows for the tallest and strongest beams in the industry, with the best strength-to-weight ratios on the road.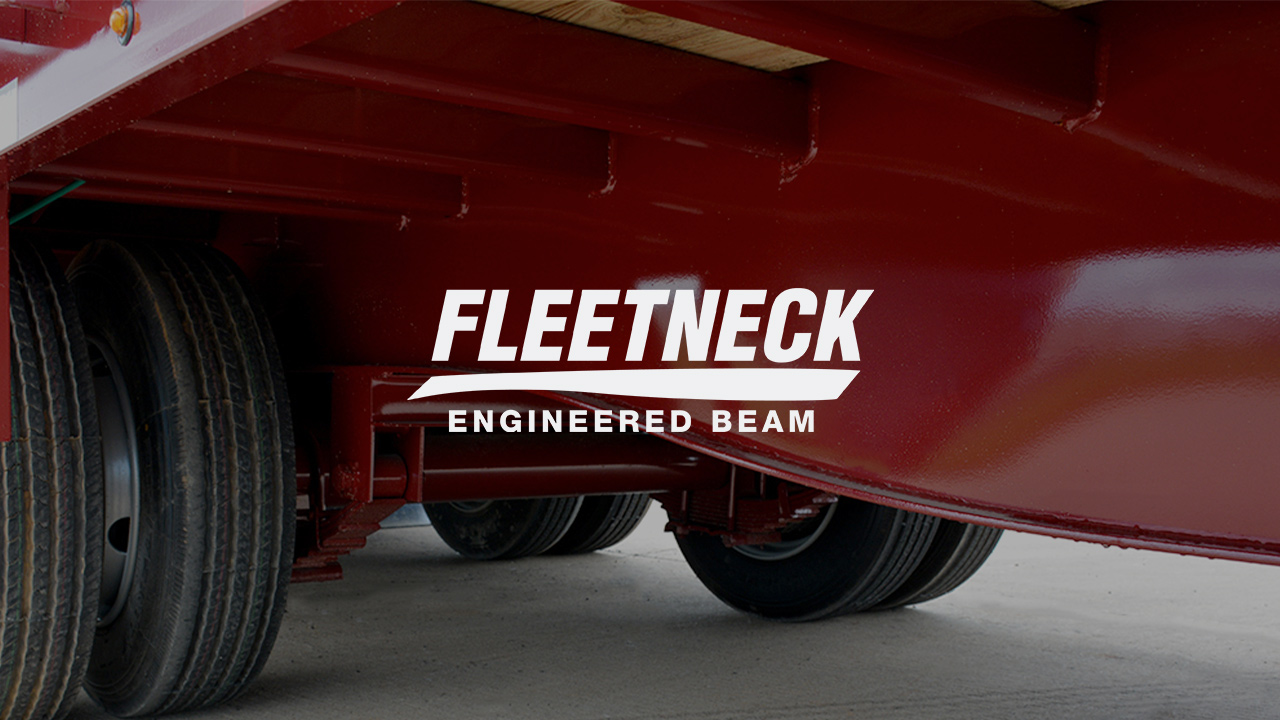 FMAX216 Standard Features
30,000 lb GVWR (w/ optional 40K Upgrade)
20′ – 44′ Lengths
16″ – 18″ Low Profile Engineered Beam Frame
2 – 16,000 lb Lippert Axles
Max Ramps, XDR Ramps, 12′ Hydraulic Dovetail, or Rear Slide-In Ramps

Taller beam. Lighter Weight. Stronger Frame.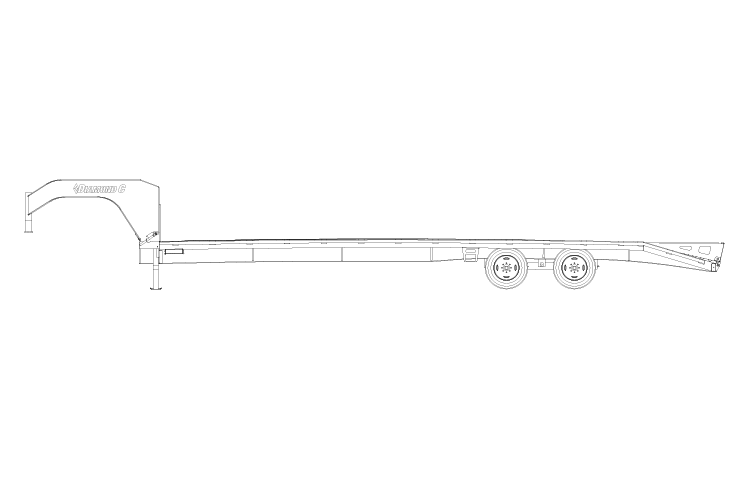 The Neck – Curves distribute force throughout the neck so there is no concentration of stress in corners like traditional goosenecks.
The Deck – It's low profile for easy access. Tire-covers are HD 3/16" diamond plate. Boards are capped at each end of the deck for added durability.
The Camber – The deck and frame have a slight camber when not loaded. When loaded, it flexes as necessary to level but never sags like traditional goosenecks.
The Lace-rail – Channel-Iron for durability and versatility with no notches or cut-outs for maximum strength. Includes stake-pockets and pipe-spools.
The Box – It's big and roomy. The lid is curved for added rigidity and gas spring assisted for easy operation.
The Steps – The retractable front deck steps solve the common issue of traditional front deck steps being bent in low clearance situations. The mid-deck side turn signal step makes for easy access when equipment is loaded.
The I-Beams – We engineer the beams, optimize them, and build them for each trailer configuration just like semi trailer manufacturers have been for decades. Our I-beam frames are taller, stronger, and lighter than your neighbor's. 14-18″ tall. Standard steel bends at 36 ksi. Our beams are built using steel rated at 50 ksi minimum.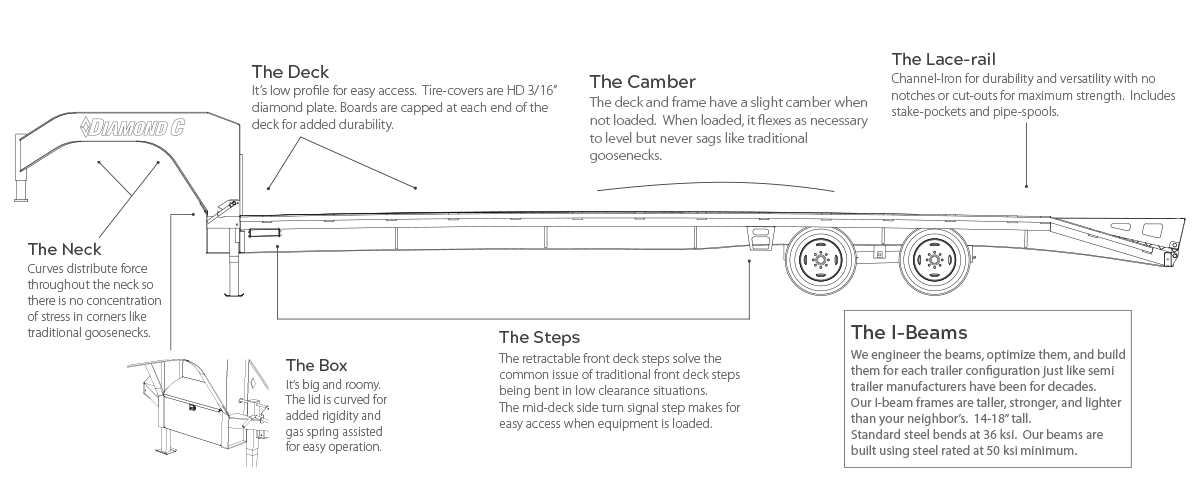 Loading Your Way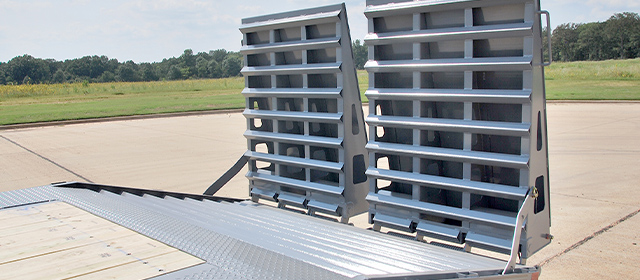 Max Ramps
44″ wide ramps for MAX versatility. 50 ksi steel ramp frames x 4 frames per ramp for MAX strength. HD Spring loaded for easy lifting. For safe, stable loading. Read more HERE.

WATCH VIDEO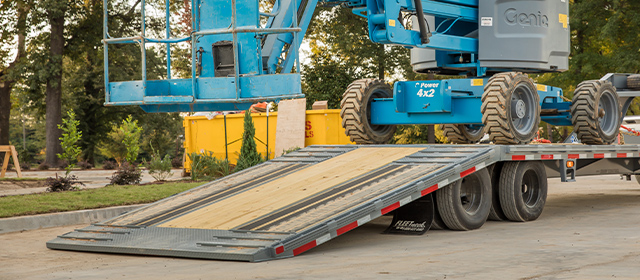 12' Hydraulic Dovetail
12' long with easy to climb, 12.5 degree approach angle. Includes Blackwood rubber-infused runners for traction, automatic latch for easy operation, and wireless remote control. Read more HERE.

WATCH VIDEO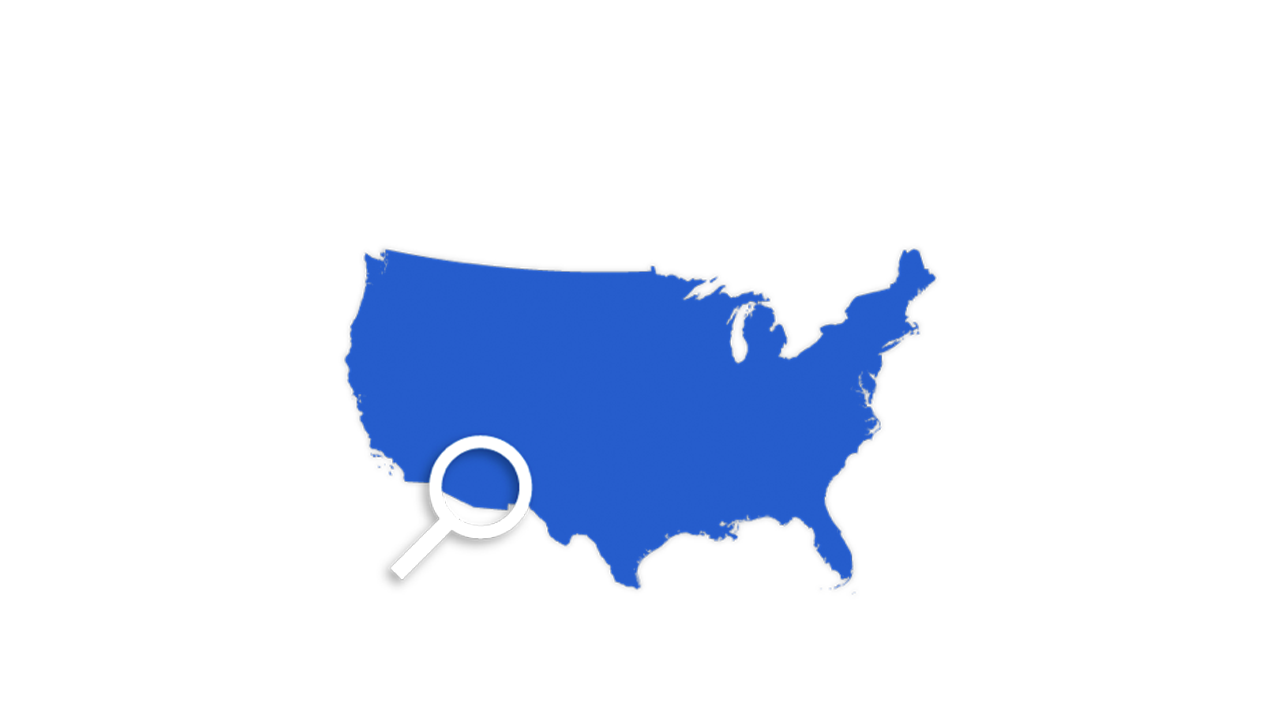 How Do I Order an FMAX216?
Great question! Keep scrolling to customize and build your FMAX216 gooseneck trailer to your liking with our interactive build-your-own trailer configurator, then then you will be prompted to submit your trailer build to your nearest Diamond C dealer for quote and availability. We have an extensive dealer network of almost 200 dealers strategically placed throughout the USA and Canada.
Popular Upgrades
Ridewell Air Ride Suspension
The ultra smooth ride of the Ridewell AIR RIDE Suspension System is a must-have upgrade for hot shot trailer owners. Add a Front Lift Axle to save on tire wear & fuel consumption on empty hauls.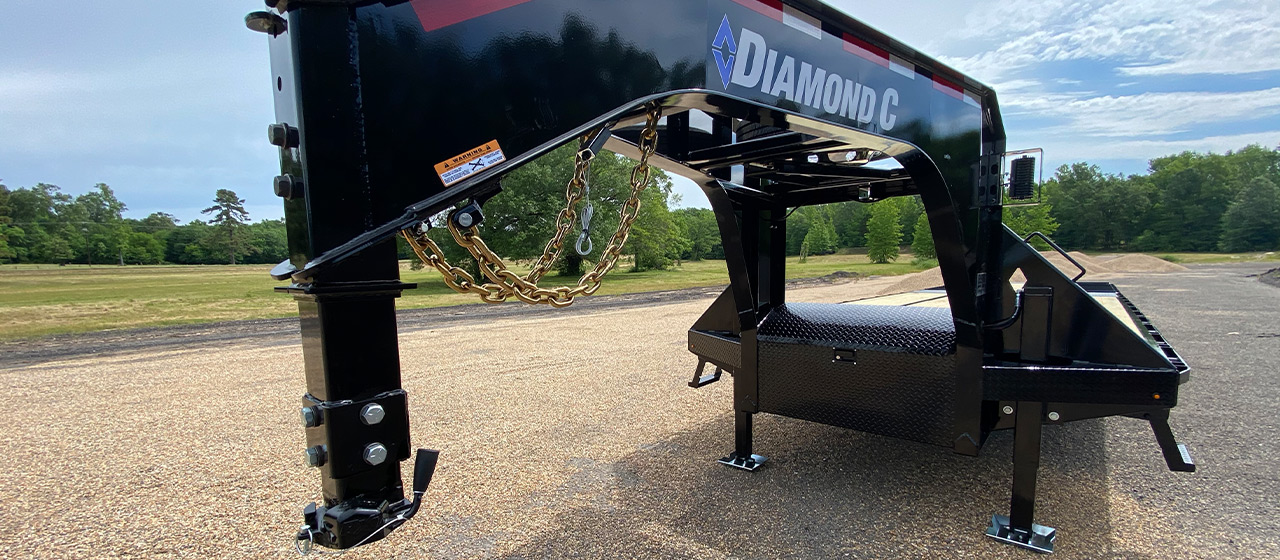 40,000 lb GVWR Upgrade
When only the very best will do, upgrade your FMAX216 to our heavy duty 40K Package. Includes a 3″ ball adjustable coupler and frame/neck reinforcements for maximum strength. #DoWork
More Than Just a Trailer…
35 years ago a young East Texas couple embarked on a journey that at the time was merely a means to put food on the table for their growing family. Unbeknownst to them, their nature would have an endless impact on the business they would create…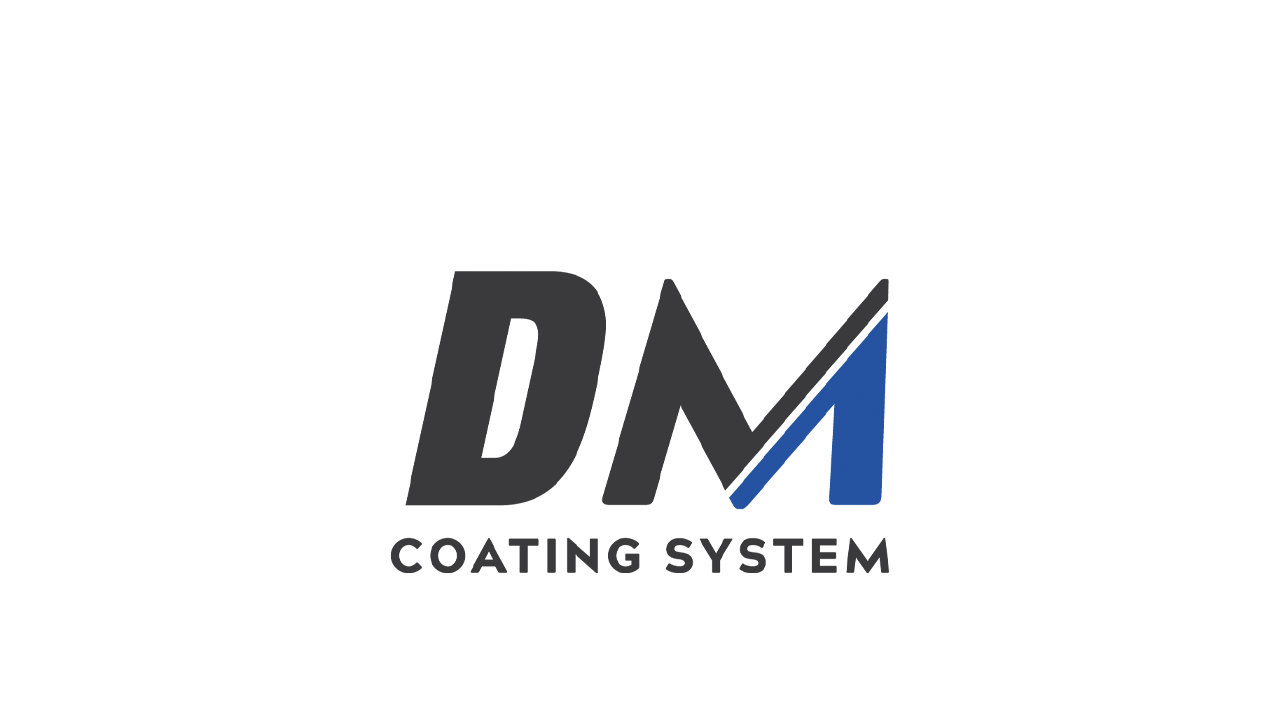 DM Powder Coating System
Our custom Difference Maker Coating System produces extraordinary trailer finishes that are exceptionally durable and beautiful. We offer multiple standard and custom COLORS to perfectly compliment your trailer.
Learning Center
Your one-stop-shop for everything trailer related. In-depth articles and resources about our trailers, options, culture, and what makes us stand apart from the other guys.