Accessories
Know Your Battery
Published November 4, 2022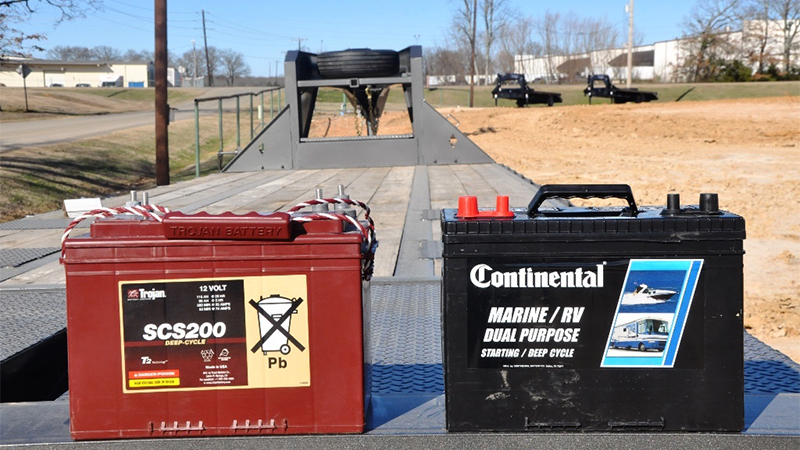 Trailer Battery Options & Upgrades
Diamond C trailers with power units all come standard with a Continental Group 27 Series Battery, while the industry standard is a Group 24 Series. Group 27 Series has a deeper reserve capacity, which means more cycles for you!
If that's not enough difference for you, check our the Trojan SCS200 Battery Upgrade. This option gives you another 25% increase in Reserve Capacity Minutes over our standard battery.
These durable battery offerings allow you to work longer with less downtime.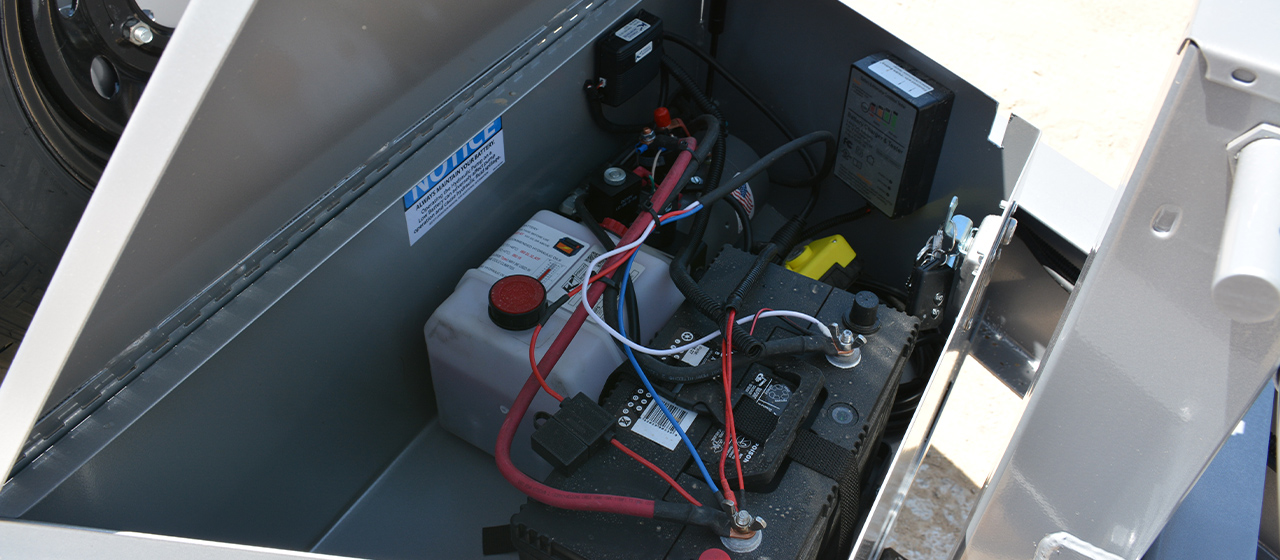 Need a convenient charging option? Check out our SOLAR CHARGING SYSTEM.
How to Hook Up Your Battery Video
RELATED