Flooring
Oak Flooring
Published October 4, 2021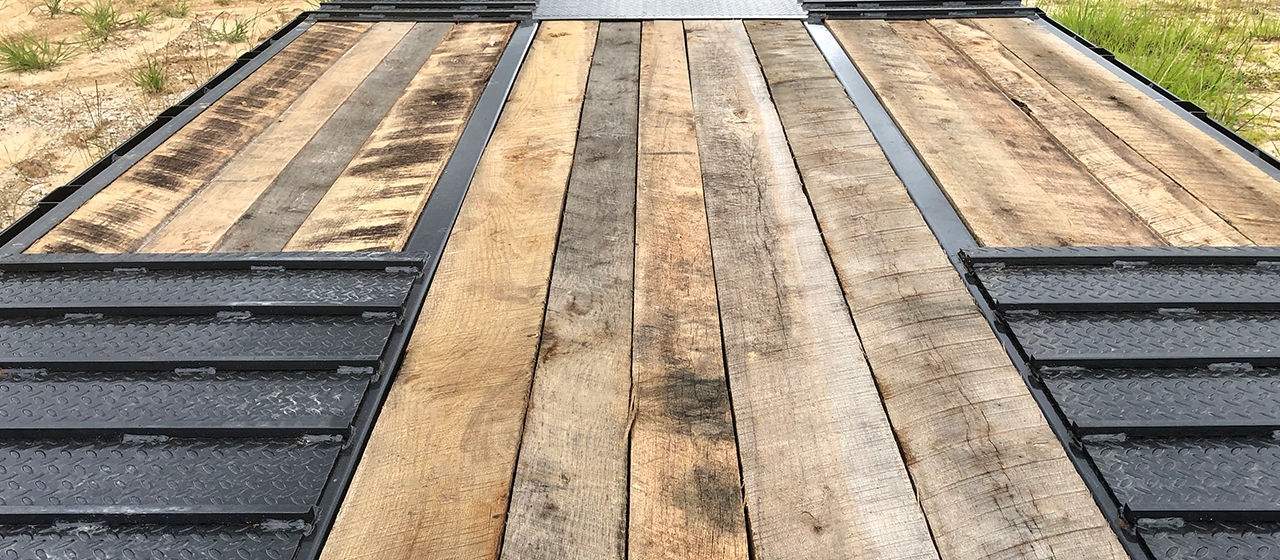 __

*NOTE: Due to supply chain issues, our Oak Flooring option is currently temporarily unavailable for new trailer orders.

__
When you know the job is grueling and the floor of your trailer is going to take a beating, the Oak Floor option is for you. Since Oak is a hardwood, it is a much denser wood than industry standard Pine, therefore it is not as susceptible to being gouged, scraped, or broken down like its softer pine counterpart.
Oak is ideal for use with tracked equipment such as dozers, skid steers, excavators, etc. Additionally, Oak is a great choice for users that engage in a high amount of side loading various palletized material.
Oak flooring is most popularly found on our heavier duty flatbed trailers:
– Gooseneck: FMAX212, FMAX216
– Pintle Hitch: PX212, PX310, PX312, PX216
– Step Deck: SDX212, SDX216
Model PX210 shown with oak filled dove and MAX RAMPS.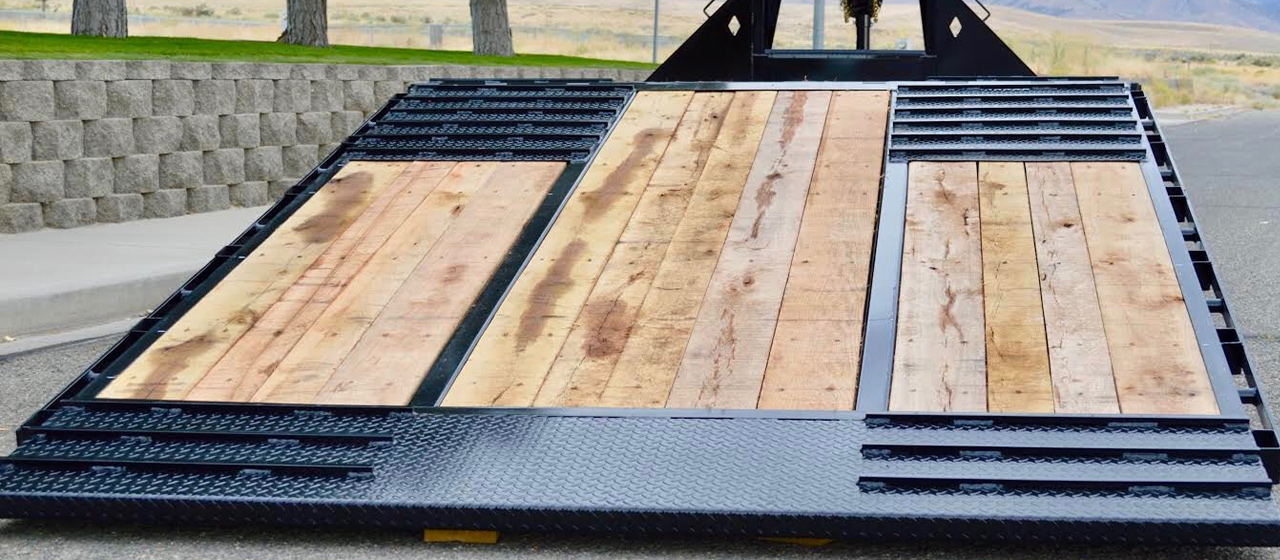 📸Credit: Dealer Partner THE TRAILER STORE featuring Oak flooring on our 12′ HYDRAULIC DOVETAIL FMAX Gooseneck Trailer series.
Trailer Flooring Guide Video
Watch below as Jacob goes in-depth on all our flooring choices, shows them up-close on our trailers, and gives tips on which one you should choose for your specific hauling needs.
RELATED