Loading Options
Max Ramps
Published November 10, 2020
From the materials used to the design of the springs and hinges, our heavy duty Max Ramps are unlike any other two wide trailer ramp system on the market. The two part hinge system (one inside the body and one outside the body) distributes weight while loading and helps to prevent the ramps from kicking up or the dovetail from sagging.
Features
44″ wide ramps for MAX versatility (37″ wide on model LPX)
Self cleaning dovetail
50 ksi steel ramp frames x 4 frames per ramp for MAX strength
HD Spring loaded for easy lifting from deck and from ground
Aggressive angled cleats for traction in the slickest conditions
When in the stowed position, Max Ramps provide a flat, unobstructed loading surface, which allows you to the use full length of the trailed bed to haul longer material. Max Ramps can also be stowed in the upright position during transport if you have equipment with a pull behind mower for example that needs to be transported on the dovetail.
Max Ramps provide a safe and stable full-width loading experience.
Max Ramps Videos
Availability
We offer Max Ramps on the following models: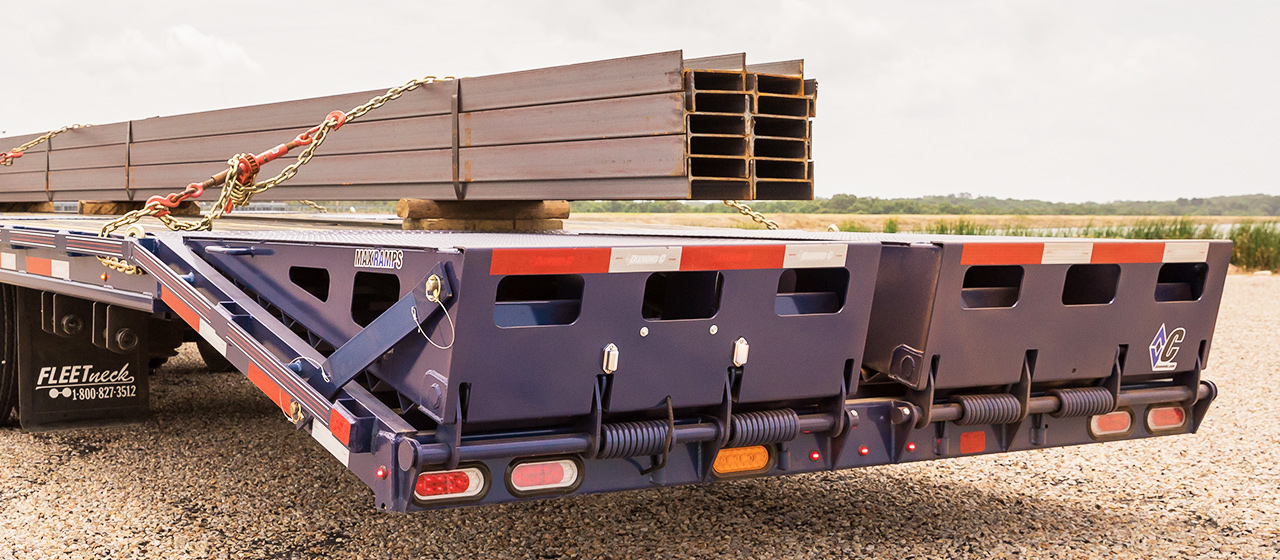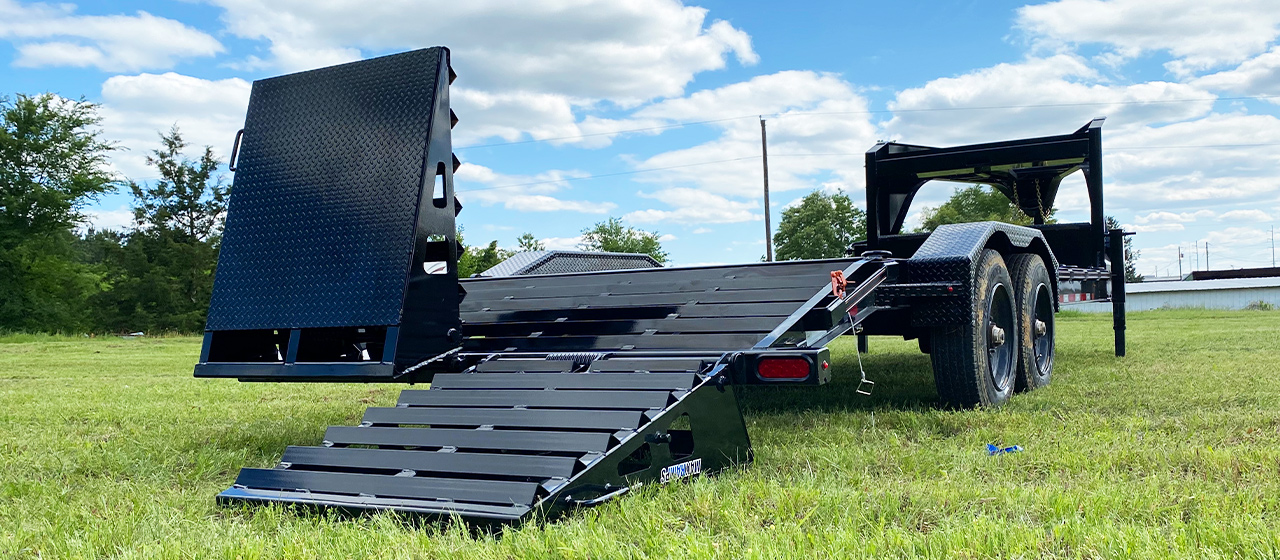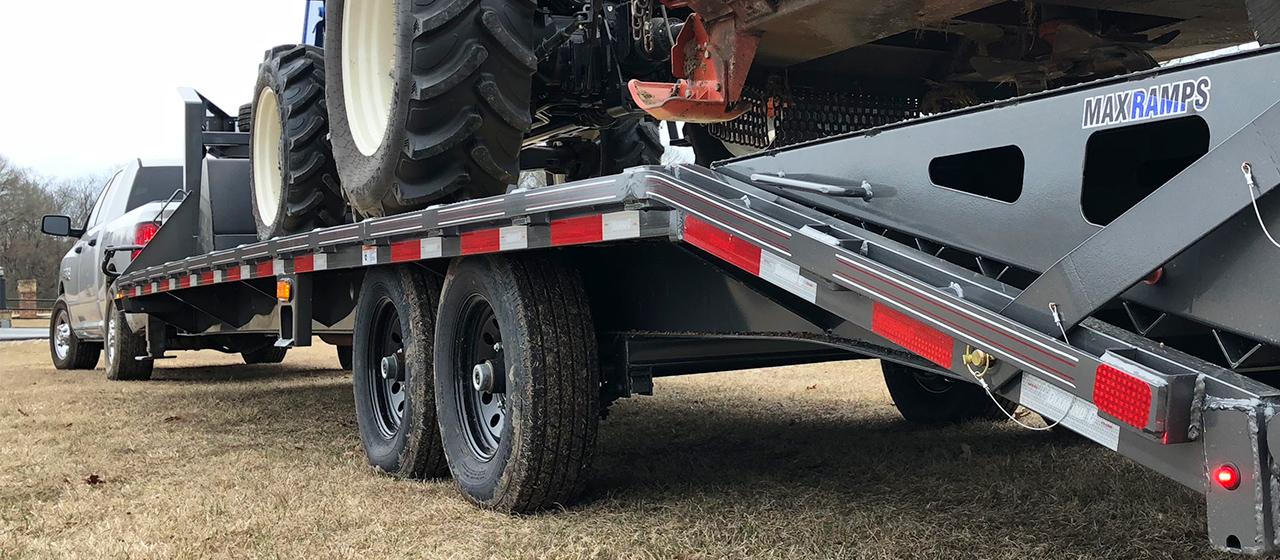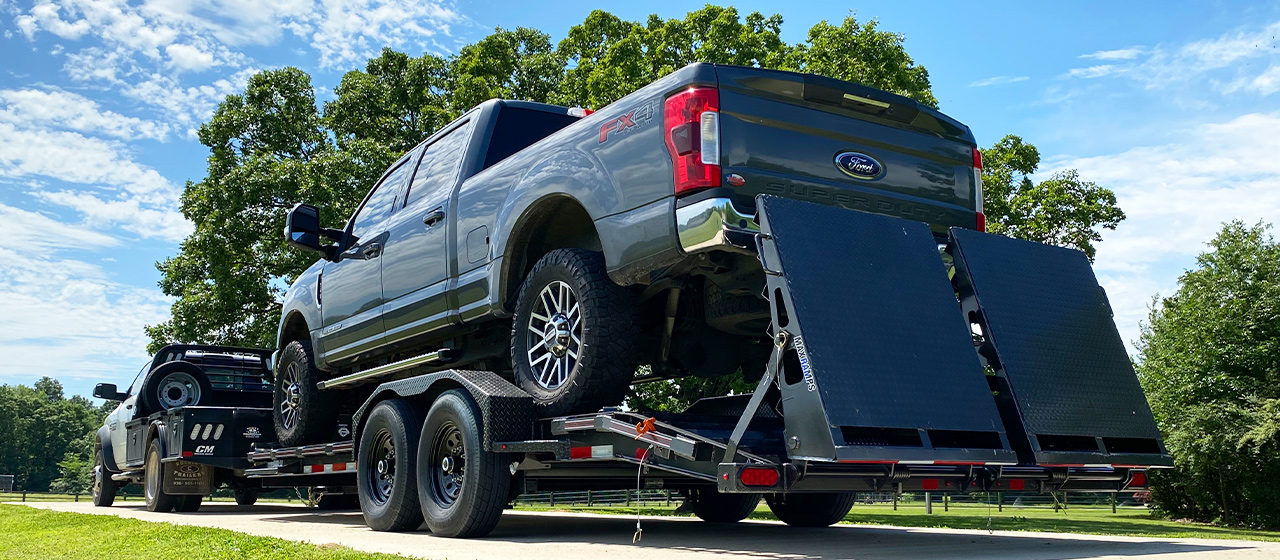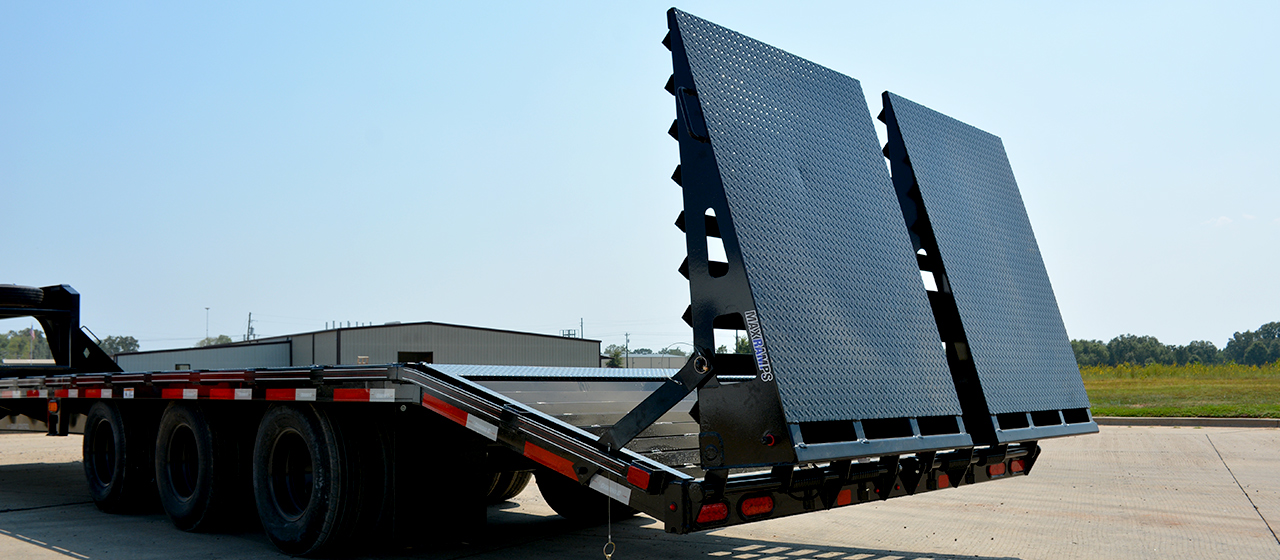 Wood Filled Dove/Ramp
Our wood filled Max Ramps are a great option for those hauling steel tracked equipment. Add this feature to any FMAX, PX, or SDX series trailer with Max Ramps to replace the standard metal cleats.
RELATED