Loading Options
Max Ramps
Published March 4, 2020
From the materials used to the design of the springs and hinges, our MAX RAMPS are unlike any other two wide ramp systems on the market.
44″ wide ramps for MAX versatility
50 ksi steel ramp frames x 4 frames per ramp for MAX strength
HD Spring loaded for easy lifting from deck and from ground
For safe, stable loading.
MAX RAMPS VIDEO
Max Ramps are available on all GOOSENECK, PINTLE, and STEP DECK Series, as well as on model DEC Deck-Over Equipment Trailer.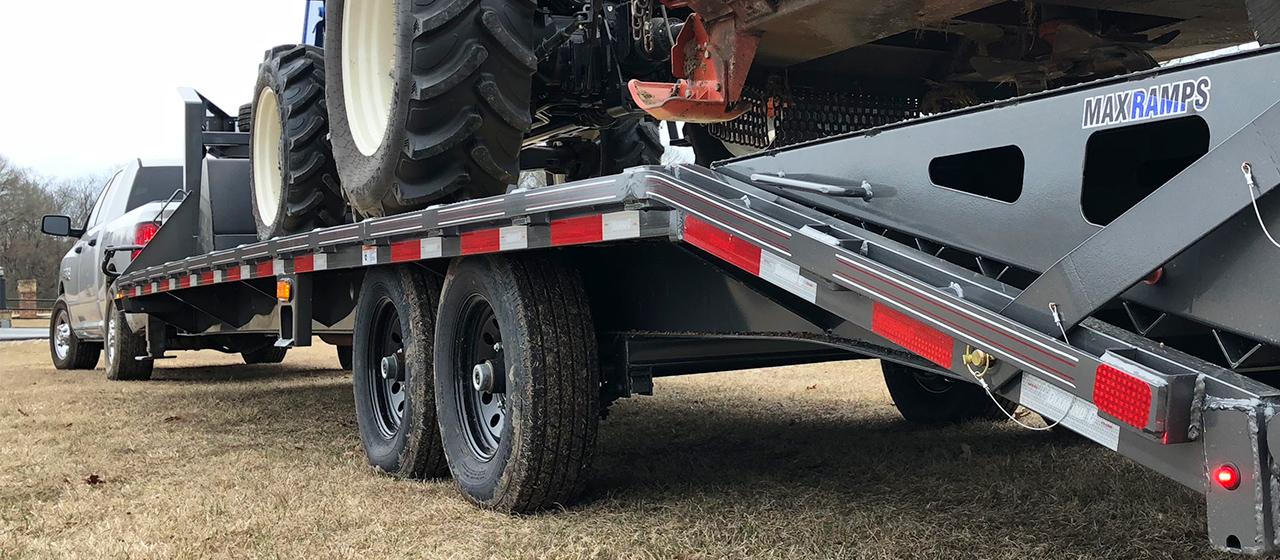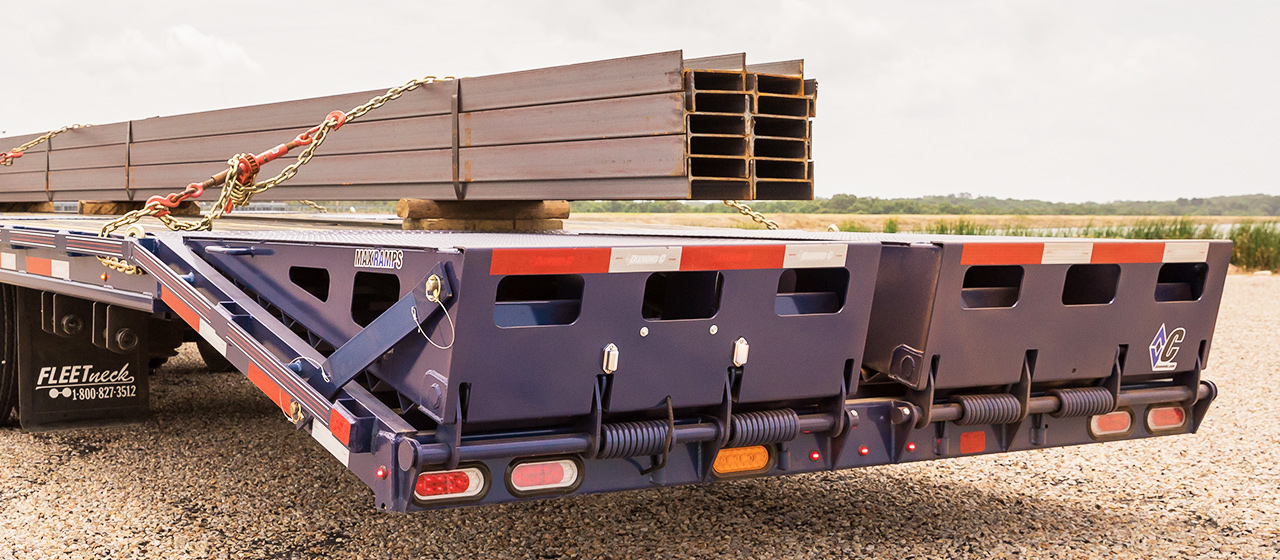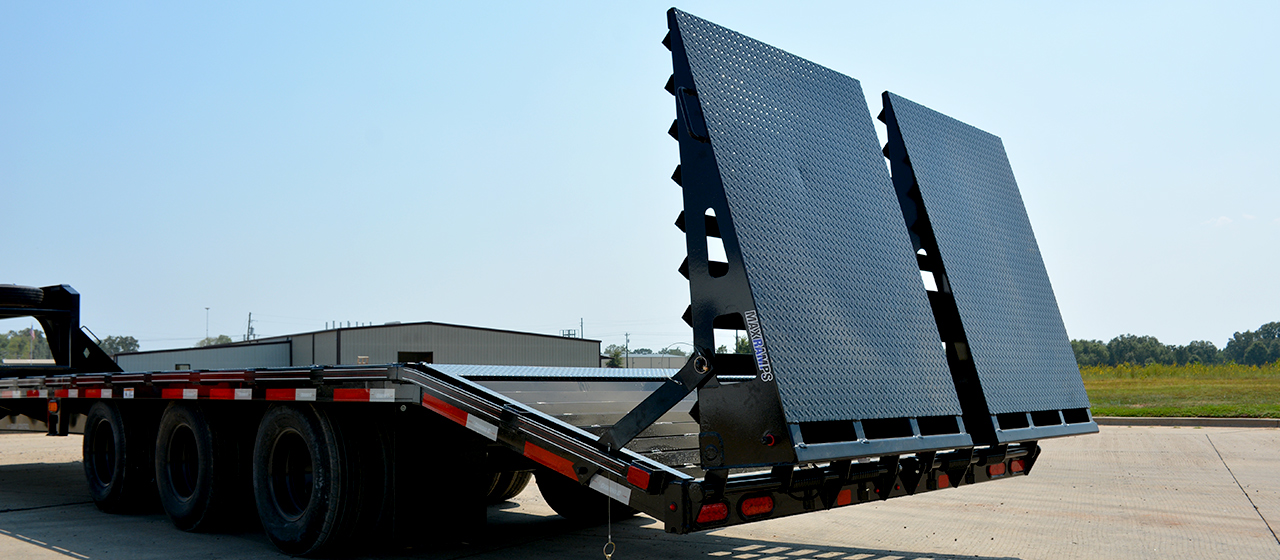 RELATED