Buyer's Guides
Hot Shot Trailers
Published February 15, 2023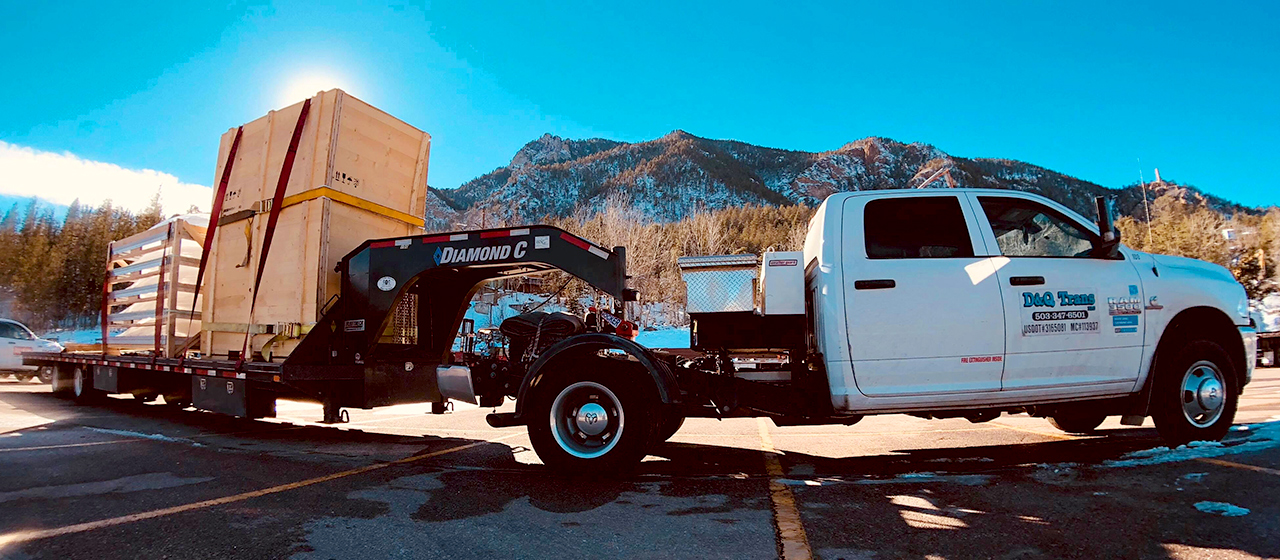 What is hot shot trucking?
Hot shot trucking is becoming an increasingly popular way for flatbed trailer owners to make a living while on the road. Hot shot truckers often drive class 3, 4, 5, or 6 rated pickup trucks (instead of full on semi-tractors), so generally it's a more cost effective and accessible way to get into the industry. Hot shot truckers will often do "for hire" freight jobs, usually as an expedited delivery for an individual customer. Common hot shot loads may include construction materials, heavy machinery or equipment, farm materials, or other time-sensitive materials. Hauls can range anywhere from short local distances to even across country if necessary.
Why pick Diamond C for your hot shot trailer?
Diamond C is excited to partner with hot shot trailer users throughout North America to provide the very best possible trailer for this industry. Hot shot trailer users demand durability and versatility from their equipment, and we offer a variety of flatbed GOOSENECK and STEP DECK trailers to deliver on those demands.
Our trailers feature U.S. Patent Protected ENGINEERED BEAM TECHNOLOGY, which allows us to custom design, engineer, and optimize our own I-Beams to fit each model's specific weight classification and perform at its highest level. Our Engineered I-Beam trailers are stronger yet lighter, featuring the best strength-to-weight ratios of any steel frame gooseneck trailer on the road.
The result? Haul more, haul longer, and haul safer with a Diamond C.
Keep scrolling to view our most popular models, options, and upgrades for hot shot trailer owners.


How Do I Purchase?
Diamond C has an extensive network of almost 200 dealer partners strategically placed throughout North America. Find your closest dealer HERE to inquire about available gooseneck or step deck trailers, or simply navigate to any trailer product page to DESIGN YOUR OWN TRAILER to your unique specifications and submit it to your local Diamond C dealer for quote.
Still not sure which model to pick? Check out our in-depth GOOSENECK TRAILER BUYER'S GUIDE to see the highlights and comparisons of every gooseneck model.
What is the best hot shot trailer?
The most popular hot shot trailer we sell is model FMAX212 in a 40′ length equipped with MAX RAMPS and AIR RIDE SUSPENSION. For those who need a 30K or even a 40K GVWR equipped trailer, we recommend our flagship model FMAX216.
New to the market are our Engineered Beam STEP DECK models, which bridge the gap between traditional goosenecks and semi-trailer step decks. Your choice of deck lengths from 38′, 40′, or even 43′, combined with the massive 10′ of useable deck space creates the perfect hauling machine for your hot shot business. Watch below as Jacob talks us through it:
RELATED