Jacks & Couplers
Shocker Hitch Coupler
Published March 26, 2020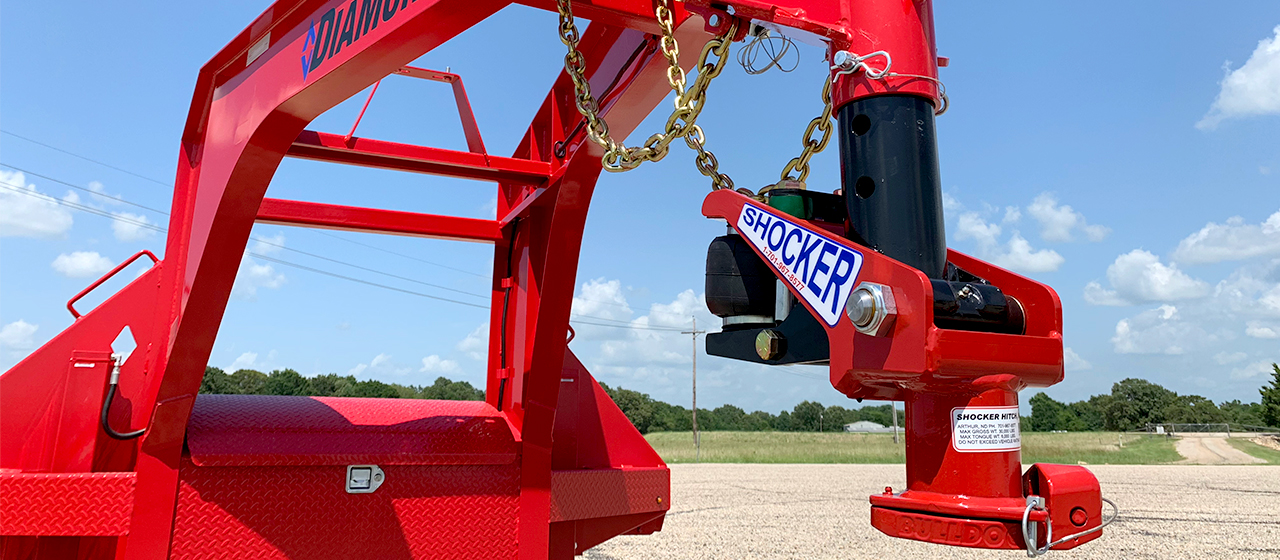 Shocker Hitch Air Ride Towing has been manufacturing air ride hitches for over a decade. The Gooseneck Surge air hitch is the only air ride hitch to exclusively work in a forward and back motion, which is oftentimes the biggest jerk you feel when towing gooseneck trailers. It directs the tow resistance through the adjustable pressure airbag, producing a drastically smoother ride and significantly improved towing experience. Shocker Hitch utilizes the BX1 Coupler.
Add a Shocker Hitch to any FMAX Gooseneck Trailer (excluding 40K GVWR Package), or to any trailer offering a GOOSENECK PACKAGE for smoother, safer towing.
(Shocker Hitch can be purchased as an option when ordering your trailer, or bought through our DEALER network as an aftermarket part).
Shocker Hitch Video
Find out more at www.SHOCKERHITCH.com
RELATED