Axles & Suspension
Lippert Axles
Published April 1, 2021
We use LIPPERT COMPONENTS AXLES on all of our Diamond C trailers. Lippert provides an ultra-high-quality product, utilizing state-of-the-art robotic welders to ensure the highest precision and quality on every axle. Lippert offers a full line of reliable SPRING/TORSION and heavy-duty axles to meet every trailer application and need.
Here are 6 big reasons why we are proud to partner with them and use their quality axles on our trailers:
Over the last fifteen years, Lippert has done an incredible job at building a feature-rich, ultra-high-quality product and production system that ensures accuracy.
They invest BIG in customer support with a 100+ person call center that is staffed 24/7 with highly trained technical representatives, plus extensive training resources available.
Lippert is a strong and stable company built with family business values, partnerships, and accessibility. When we call, they listen and respond in a way that proves it.
Continuous improvement is rooted deep into Lippert's culture. They're always yearning to advance and to make tomorrow better than today, just like Diamond C!
Their brand name and parts distribution network is extensive with genuine Lippert components available through Redneck, Amazon, and many other distributors.
While Lippert axles offer many design advantages over other brands, they are intelligently designed in order to allow part interchangeability with other leading brands on common wear parts such as BRAKE COMPONENTS.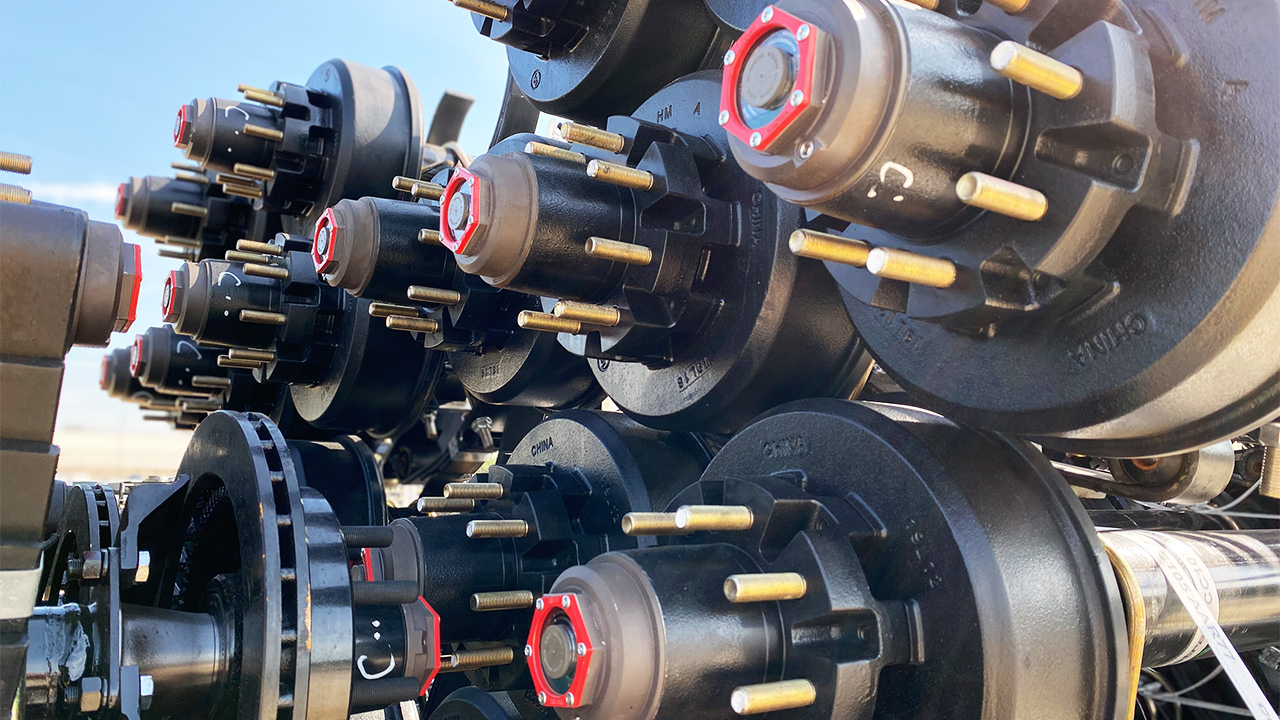 Premium black powder coat finish
Zinc-plated hardware for rust prevention
Waterproof electrical connections
Integrated one-piece spindle and flange for improved alignment and strength
Assembled in the USA
Lippert Axel Warranty:
Limited 1 Year Warranty – Grease and Oil Seals for all Axles
Limited 6 Year Warranty – Spring Axles and Suspension Systems
Limited 11 Year Warranty – Torsion Axles
Lippert Axles Video:
(Source: Lippert Components YouTube Channel)
Downloads
For more information download the Lippert + Diamond C feature sheet below:
LIPPERT FEATURE SHEET
Build Your Own Trailer
Every Diamond C trailer comes standard with premium Lippert Axles. Click below to view and price all of our trailer models:
BUILD & PRICE
RELATED