Axles & Suspension
Air Ride Suspension
Published November 10, 2020
For a smoother, quieter ride, extended trailer life, & higher rates per mile, choose Ridewell Air Ride Suspension.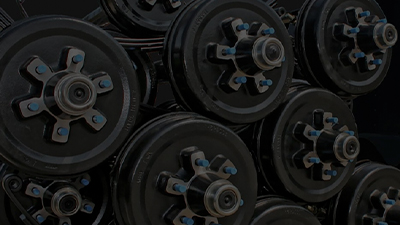 Lippert Axles
Published December 7, 2020
Lippert provides an ultra-high-quality product, utilizing state-of-the-art robotic welders to ensure the highest precision and quality on every axle.
Trailer Brakes
Published December 6, 2020
We offer 3 types of brakes: electric drum, hydraulic drum, and hydraulic disc. Check these tips for choosing the correct option for your trailer.
Valcrum Hubcaps
Published November 6, 2020
We use Valcrum's next generation trailer hubcaps on all our heavy duty trailer axles.