Frame
Sway Control
Published October 28, 2020
Diamond C's co-founder Mike Crabb was the first to develop Sway Control in the late 80's due to uneven load distribution on gooseneck trailers when hauling hay out of fields. After being frustrated with a few tweaked frames, he began to infuse the use of 5″ round pipe down the center of the frame to make it more durable and withstand even the toughest of loads.
Fast forward 30 years, and we still use Mike's original Sway Control design concept today to ensure our longer trailers are as stable as possible and don't suffer from frame warping, flexing, or swaying while hauling extreme loads.
Sway Control (or a torque tube as it's sometimes referred to) is included standard on any GOOSENECK, PINTLE HITCH, or STEP DECK trailer over 30 feet, and an available option on models shorter than 30 feet.
Our multi car hauler model MVC also includes Sway Control as standard on all lengths.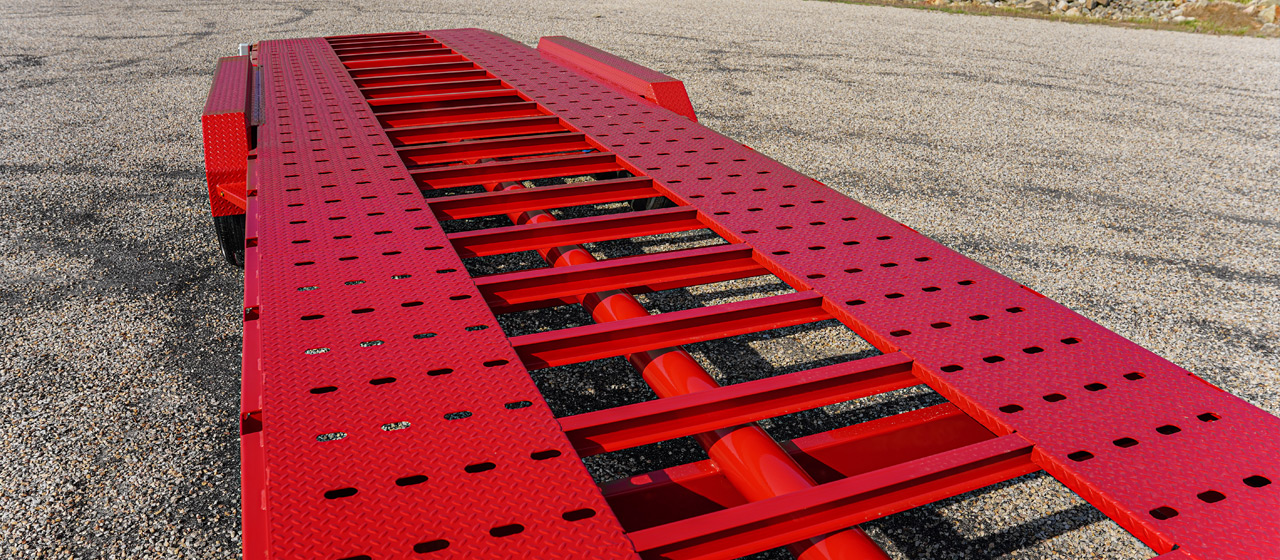 Watch below as Mike Crabb tells the full story and explains how Sway Control works:
RELATED