Accessories
Deck on the Neck
Published February 25, 2020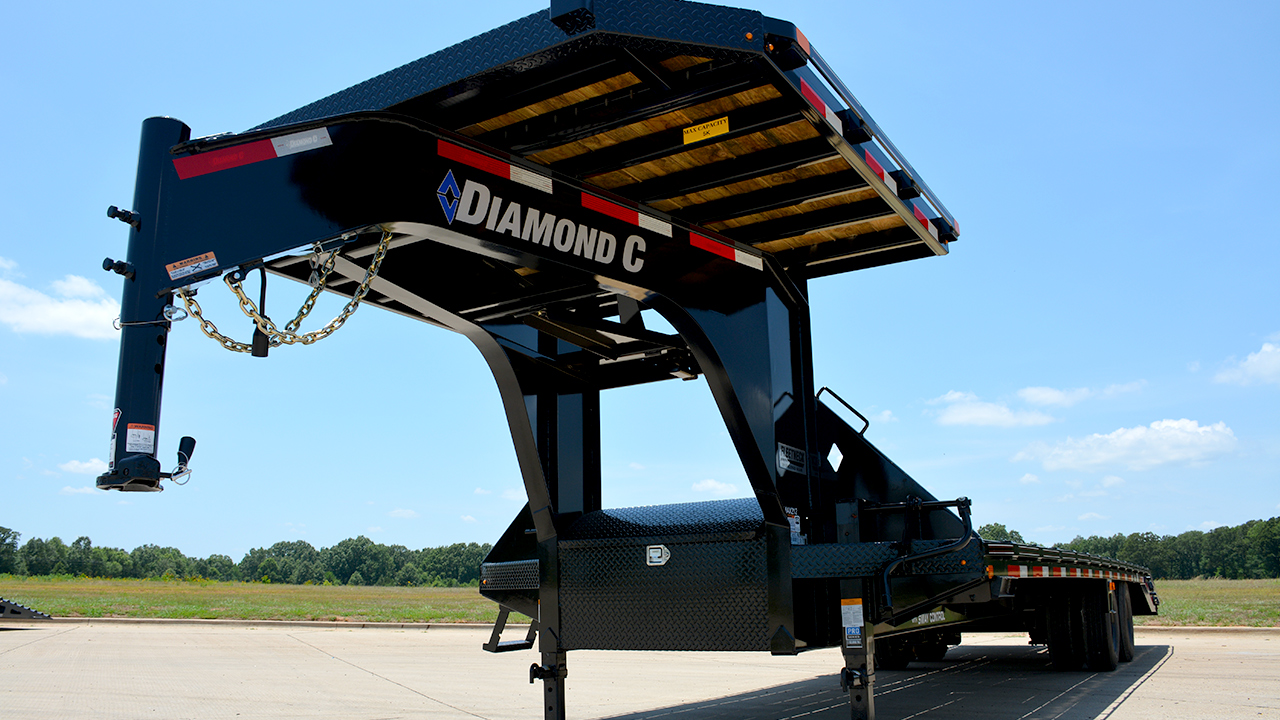 The 7' X 8' weld-on or bolt-on Deck on the Neck offers additional cargo space for those of you who need every last square inch.
Great for hotshot rigs, hay haulers, construction crews, and more!
Features included with Deck on the Neck:
– Additional clearance lights
– 45-degree front corners for cab clearance
– Rub-rail & stake pockets
– 2" Treated Pine Floor
– 5,000lb load capacity
Compatible Models:
– All Gooseneck FMAX Series Trailers
– Any model with a gooseneck package as an option:
– Utility Trailers: TUT, EDU
– Car Haulers: MVC
– Equipment Trailers: EQT, LPX, DEC, DET, HDT
– Dump Trailers: LPD, LPT, DOD, WDT
The Deck on the Neck can also be added aftermarket any time. Contact your NEAREST DEALER if you wish to purchase one for an existing compatible Diamond C trailer you own.
RELATED