Coating
Color Guide
Published September 20, 2021
Diamond C utilizes a custom Powder Coat paint process called the DM COATING SYSTEM. It allows us to offer trailer finishes that are exceptionally durable and beautiful.
We offer 8 standard colors across all models, as well as 5 special colors. Custom colors can be applied to your trailer upon request.
For a close-up view of every color we offer, watch the video below as Jacob tours our plant and highlights all our trailer colors. (And learn some tips on color selection as well!)
Keep scrolling to see pictures of a selection of our finishes on some of our more popular trailer models:
Model FMAX216 Gooseneck Trailer – Metallic Blue
Model LPD Dump Trailer – Red
Model GTF Car Hauler – Black
Model DOD Dump Trailer – Metallic Mocha
Model FMAX210SS Super Single Gooseneck Trailer – White
Model DET Deck Over Equipment Trailer – Metallic Silver
Model LPD Dump Trailer with optional GOOSENECK PACKAGE – Metallic Gray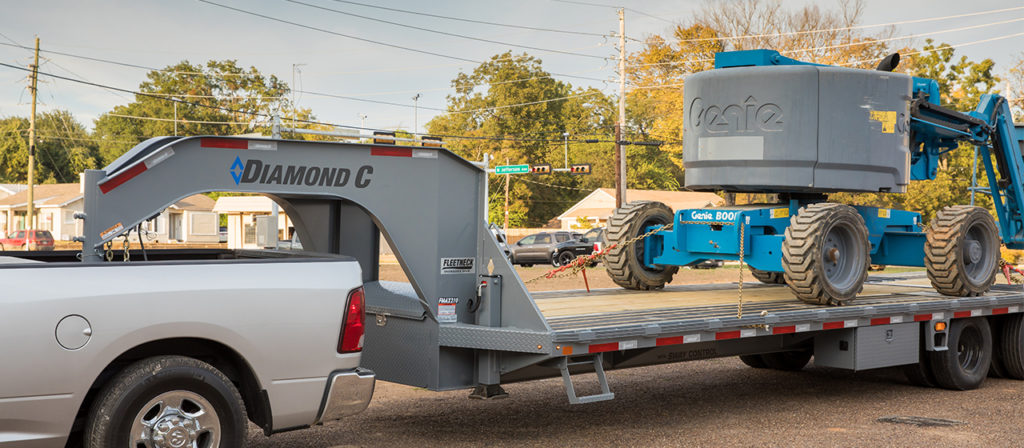 Model FMAX210 Gooseneck Trailer – Cement Gray
Model LPX Equipment Trailer – Special Color Commercial Yellow
Model PSA Utility Trailer – Special Color Tractor Green
Model WDT Dump Trailer – Special Color Industrial Orange
Model FMAX207 Gooseneck Trailer – Special Color Lime Green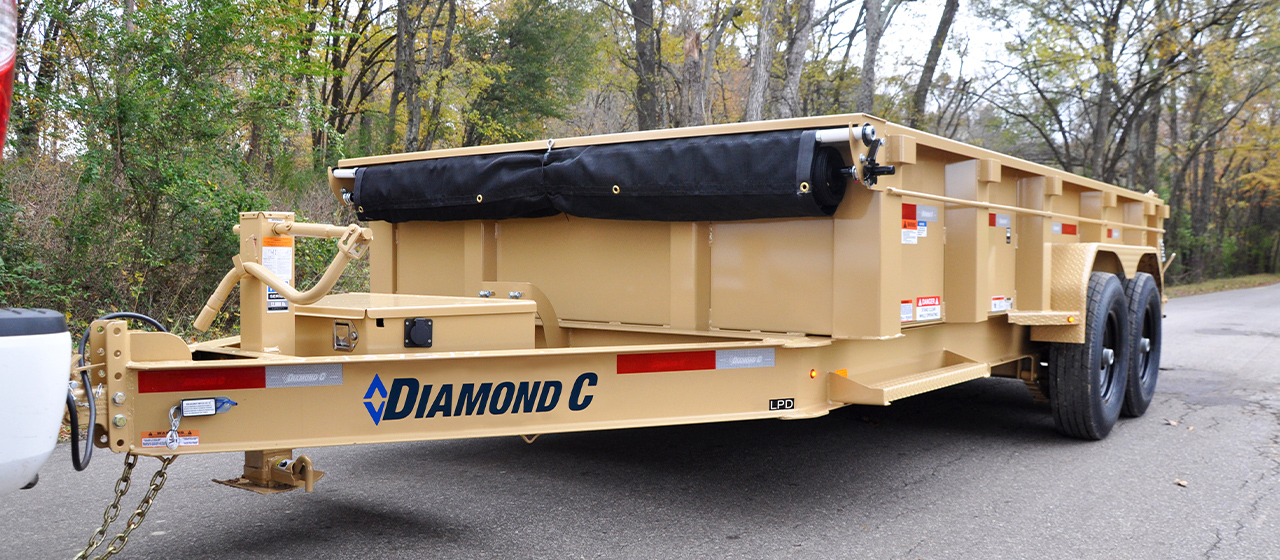 Model LPD Dump Trailer – Special Color Desert Tan
___
We've spared no effort or expense to ensure that each Diamond C trailer comes with an extraordinary finish. Be sure to check out our resource on our custom DM COATING SYSTEM to see the entire 6 step process in action and learn why we use the powder coating system that we do.
RELATED