Loading Options
GVWR Package Upgrades
Published May 4, 2020
Need a refresher on what exactly "GVWR" stands for? Read THIS article first.
Most of our trailers are upgradable with higher GVWR Packages. It's the way we describe updating a standard configuration trailer to a heavier duty capacity model by upgrading the axles. These upgrade packages usually include other upgrades bundled – for example stronger frames, updated couplers rated for higher towing capacity, and heavier duty tires.
Here's an example of our LPX equipment trailer's GVWR package upgrade options:
This trailer comes standard with our 207 Package (rated at 14.9K GVWR), which includes 2 – 7,000 lb LIPPERT AXLES. To see what the upgrade packages include when configuring your trailer, simply hover your mouse over each option to learn more. The popular 210 Package boosts your GVWR up to 20K and includes numerous upgrades to your trailer, including 2 – 10K Oil-Bath Axles and upgraded 215 TIRES.
___
Here's an example of our PSA utility trailer's GVWR package upgrade options:
The PSA comes standard with one 3,500 lb Super Lube LIPPERT axle. If you want to upgrade it to a heavier payload capacity, select the 5,000 lb GVWR package, which includes a heavier duty 5,200 lb axle as well as an upgraded 4″ channel tongue and stronger tires.
___
Our GVWR Upgrade Packages are labeled by their axle configurations, so a 152 package means the trailer is equipped with one 5,200 lb axle, a 307 package would indicate three 7,000 lb axles, and so on. Remember, a 5,000 GVWR Package does NOT mean you can haul 5,000 lbs of cargo, you still need to take your trailer's curb weight into consideration when calculating your true payload capacity. For a full breakdown on understanding this, check out our article on GVWR VS PAYLOAD.
For any questions about purchasing a Diamond C trailer with an upgraded GVWR Package please contact your nearest Diamond C DEALER, or build one yourself on our site to submit to your local dealer for quote.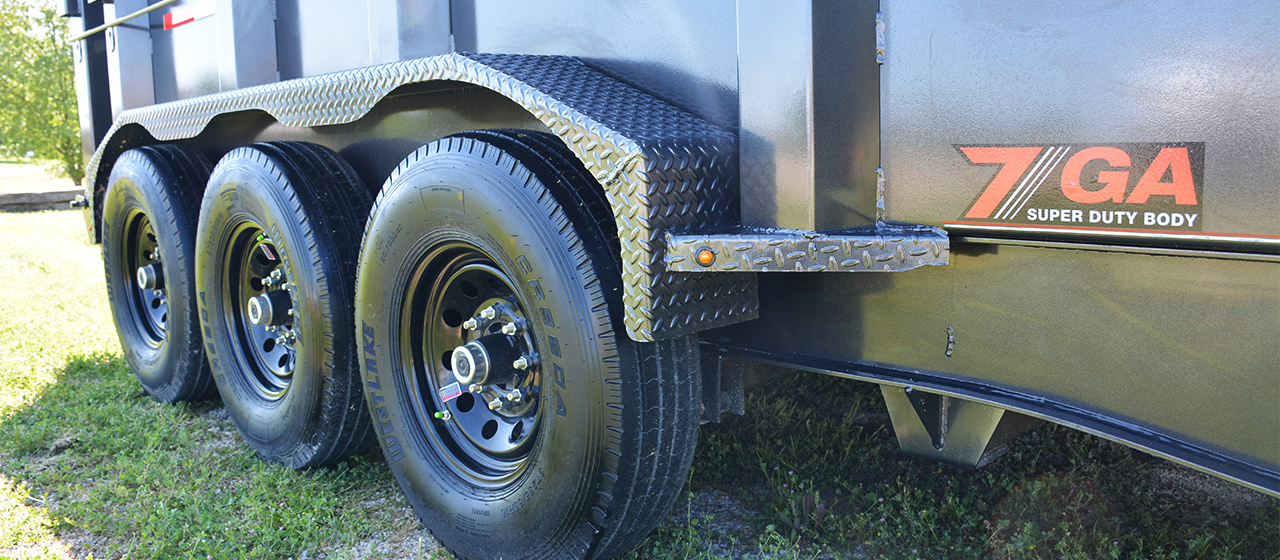 RELATED