Single Wheel Tandem Axle Gooseneck Trailer
Model: FMAX208
Engineered to Deliver
We design, engineer, and build our own I-Beams. Our U.S. Patent Protected Engineered Beam design allows us to have an almost infinite control over the shape of the beams. We're able to optimize the performance of the steel by putting it to work where we need it most. No dead weight. No added reinforcements needed. Our beams are the tallest and strongest in gooseneck trailers, with the best strength-to-weight ratios on the road.
FMAX208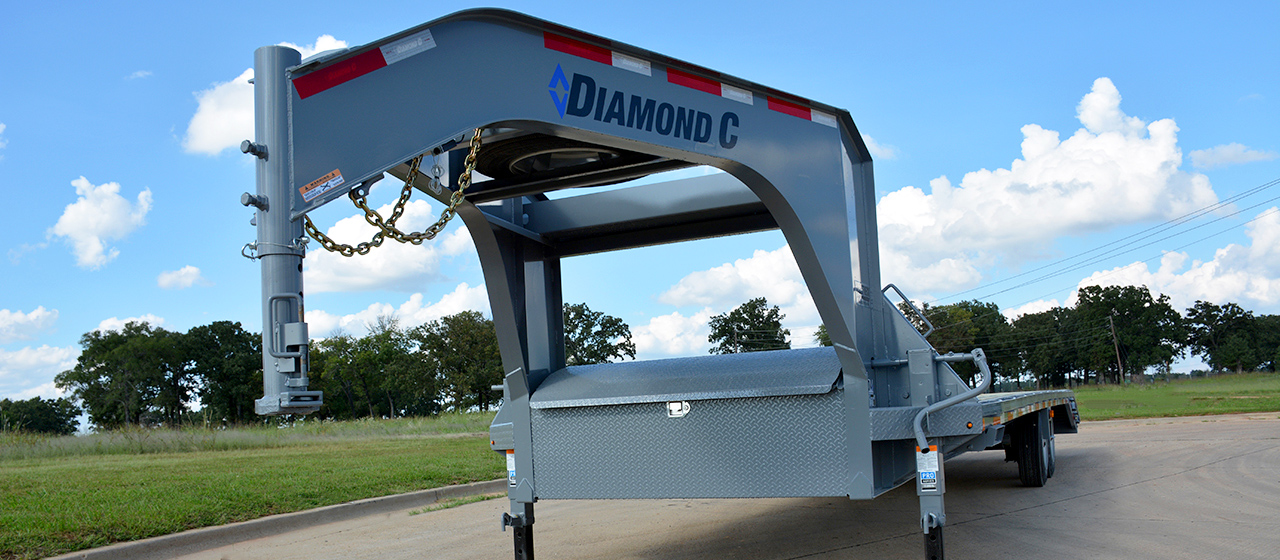 Standard Features
18,000 lb GVWR. Choose from 20′ – 40′ length. Features a 16″ Low Profile Engineered Beam Frame, 2 – 8,000 lb Lippert Axles, and ST215/R17.5 Tires.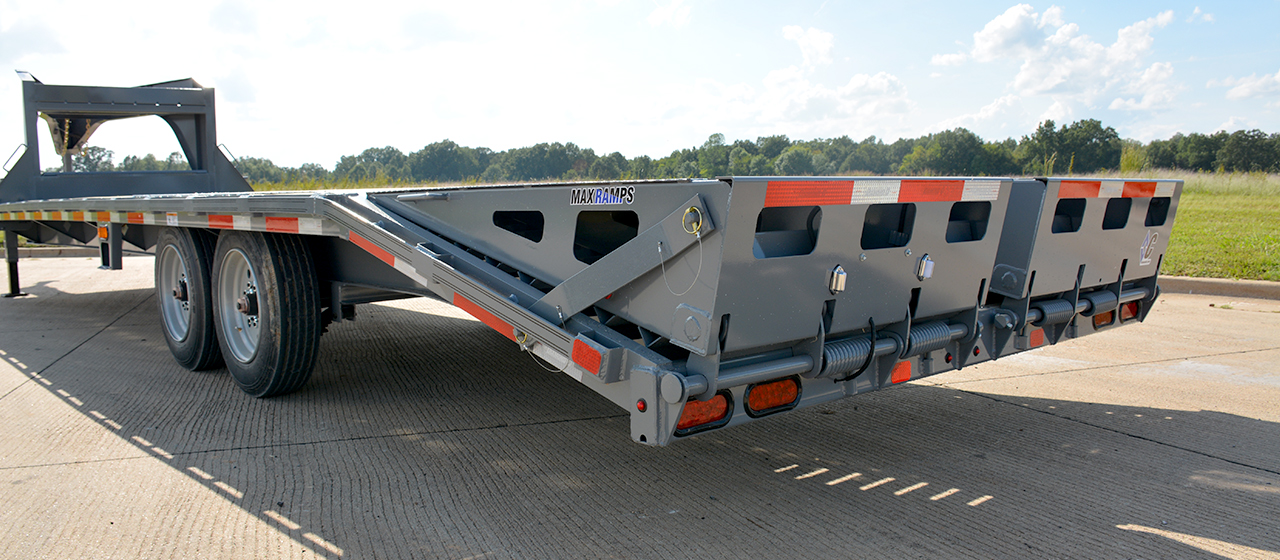 Upgrades
Popular upgrades include: Blackwood Lumber, 2 – 10,000 lb Hydraulic Jacks w/ Hydraulic Dovetail, and our 7′ x 8′ Deck on the Neck. Choose between Max Ramps, 12′ Hydraulic Dovetail, or Straight Deck with Ramps.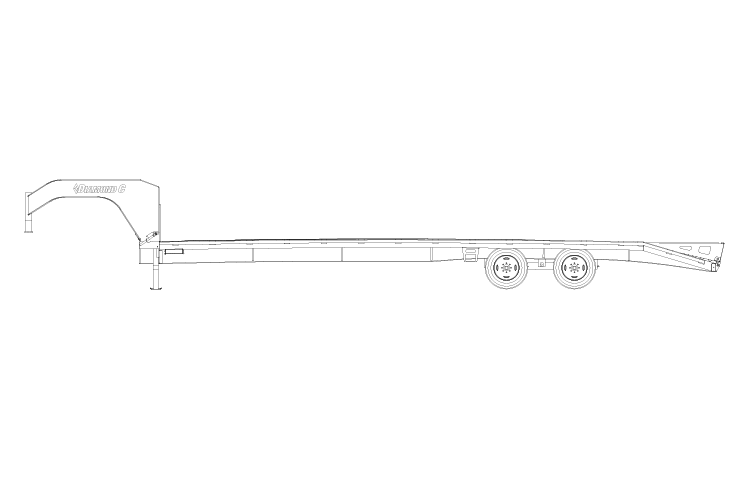 The Neck – Curves distribute force throughout the neck so there is no concentration of stress in corners like traditional goosenecks.
The Deck – It's low profile for easy access. Tire-covers are HD 3/16" diamond plate. Boards are capped at each end of the deck for added durability.
The Camber – The deck and frame have a slight camber when not loaded. When loaded, it flexes as necessary to level but never sags like traditional goosenecks.
The Lace-rail – Channel-Iron for durability and versatility with no notches or cut-outs for maximum strength. Includes stake-pockets and pipe-spools.
The Box – It's big and roomy. The lid is curved for added rigidity and gas spring assisted for easy operation.
The Steps – The retractable front deck steps solve the common issue of traditional front deck steps being bent in low clearance situations. The mid-deck side turn signal step makes for easy access when equipment is loaded.
The I-Beams – We engineer the beams, optimize them, and build them for each trailer configuration just like semi trailer manufacturers have been for decades. Our I-beam frames are taller, stronger, and lighter than your neighbor's. 14-18" tall. Standard steel bends at 36 ksi. Our beams are built using steel rated at 50 ksi minimum.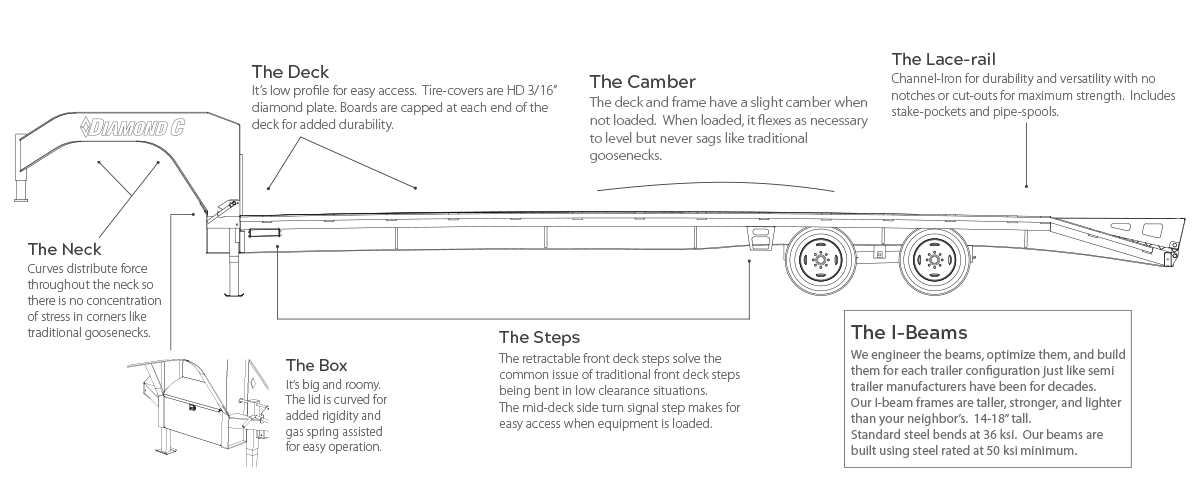 Fleetneck Engineered Beam
Thank you for considering a Fleetneck. We respect the money that you'll spend on a gooseneck trailer and yearn to make sure that our trailer is one that takes good care of you for years to come.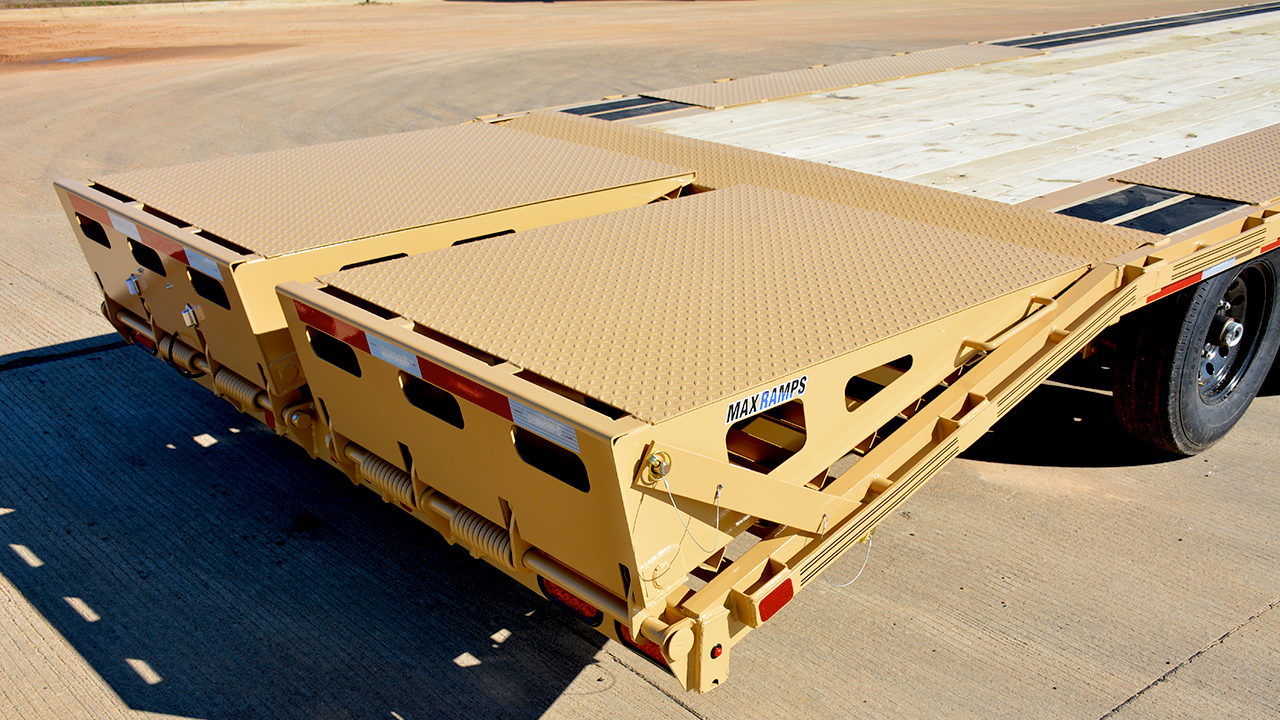 Max Ramps
44" wide ramps for MAX versatility. 50 ksi steel ramp frames x 4 frames per ramp for MAX strength. HD Spring loaded for easy lifting from deck and from ground. Our hinges transfer the force of the load into the knees of the ramps to prevent the back of the trailer from sagging and the ramps from kicking up when loading heavy equipment. For safe, stable loading.
Watch Video