Storage
Gooseneck Trailer Storage
Published March 26, 2020
Our GOOSENECK TRAILERS are loaded with multiple options for storage to keep your tools, tie-downs, and other accessories safe and secure while your are on the go.
Diamond Plate Neck Box with Gas Shock Assisted Lid
This lockable neck box is big, roomy, and is perfect for storing all your jacks, tools, straps, and more. Constructed with 3/16″ Diamond Plate, this box features a curved lid for added rigidity and is gas spring assisted for easy operation.
Comes standard on every FMAX Gooseneck Trailer.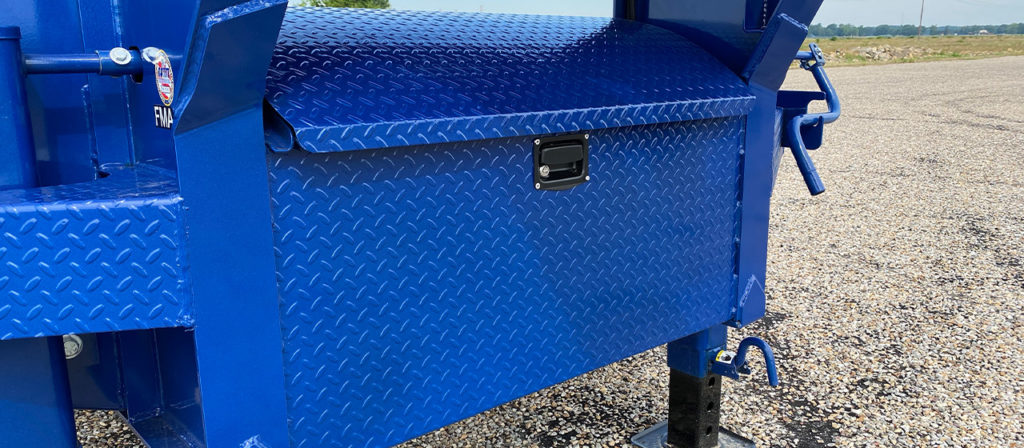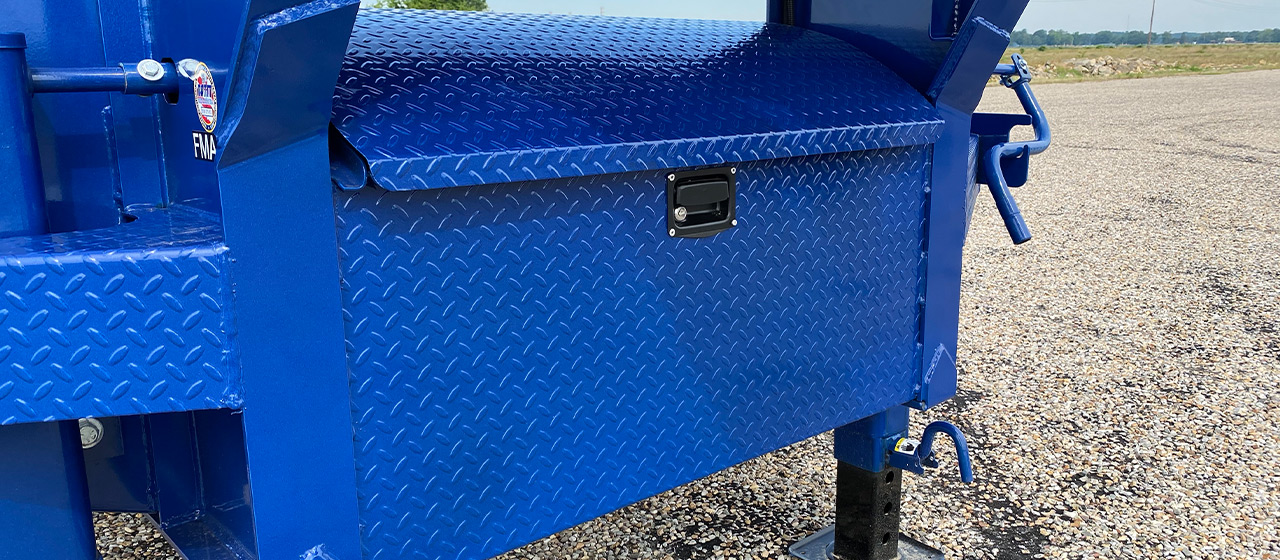 14″ x 14″ x 42″ Underslung Box
A popular add-on on any Fleetneck for handy below-deck storage that's convenient to access, but also out of the way of the equipment your are hauling. Add one on each side of your trailer if you want!
102′ Underslung Dunnage Rack
Perfect for HOT SHOT trailer users who need to store wood planks or blocks to assist with loading pipe or equipment. This rack is mounted under the deck for better placement, and welded to the main frame of the trailer.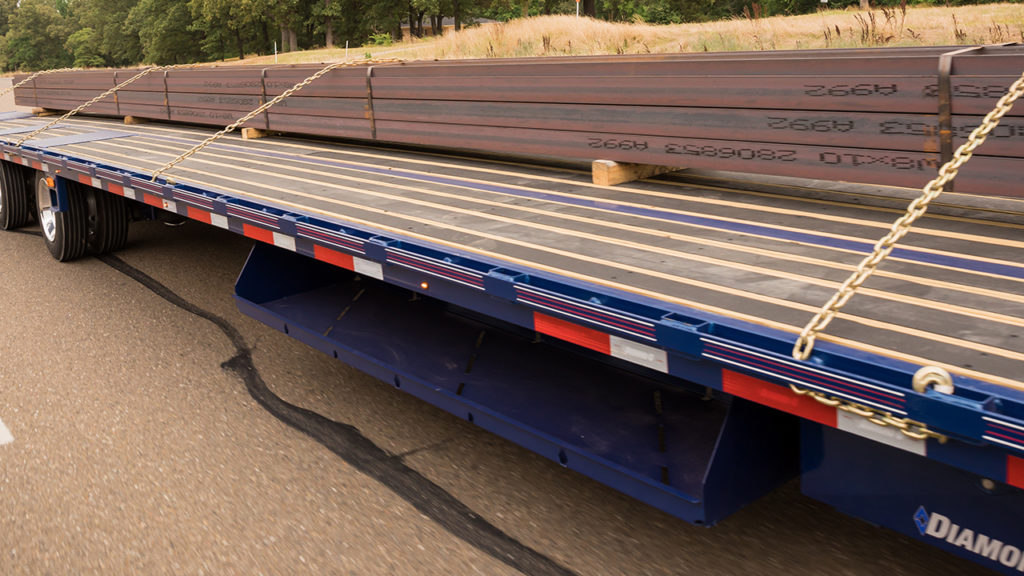 Locking Chain Rack
Your choice of either a 16″ bolt-on rack or a full-width weld-on chain rack. The bolt-on rack can be mounted to either driver or passenger side, and both are great options to secure your chains and boomers.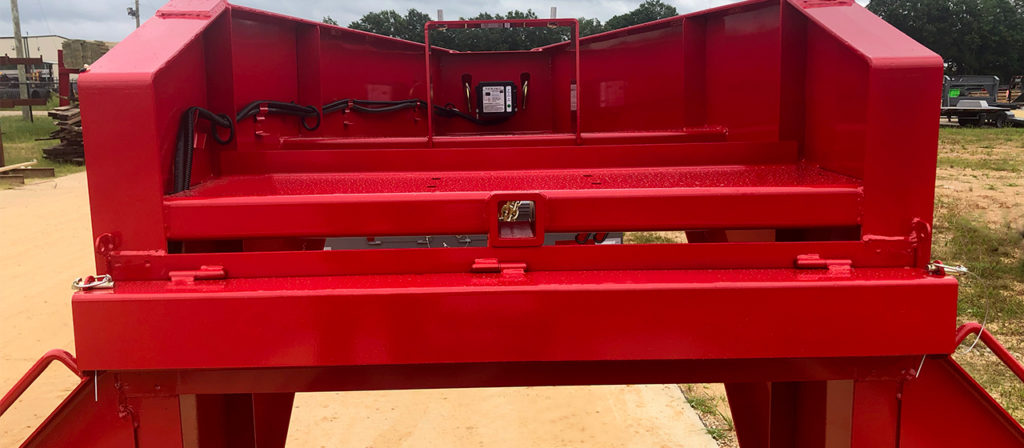 Chain Tray
This convenient shelf is welded at the top of the neck for easy access chain storage.
Not sure which gooseneck model is right for you? Check out our in-depth GOOSENECK TRAILER BUYER'S GUIDE to see the highlights and comparisons of every gooseneck model.
RELATED