Body & Sides
Robust Dump Trailer Sides
Published March 12, 2021
Top Rails & Side Uprights
The Diamond C lineup of DUMP TRAILERS boasts 1.5x – 2x wider than industry standard top rails and unparalleled side upright supports. This dump side design allows your trailer to take more abuse and not become deformed over time from loading over the side of the trailer with a bucket, or from the added stress over years of hauling rocks and gravel inside the body.
With added thickness comes added power and strength for your toughest loads!
14K – 24K Models:
4″ vs 2″ = Double or 100% larger top rail and side uprights than the competition on our 14K and up dump trailers.
Standard on models LPT, LPT-GN, DOD, and WDT.
6K – 10K Models:
3″ vs 2″ = 1.5X or 50% larger top rail and side uprights than the competition on our 6-10K dump trailers.
Standard on models GST, GDT, and MDT.
Overlapped Central Seam
All our dump trailers also feature a central seam overlapped floor design. This makes for a much tougher joint where the floor plate meets, but keeps the seam out of the corners. This design prevents a habitat forming for moisture to cling to which prevents premature corrosion. We overlap the seam by at least 2 inches on all our models, which produces a much more durable dump body which will last you for years to come.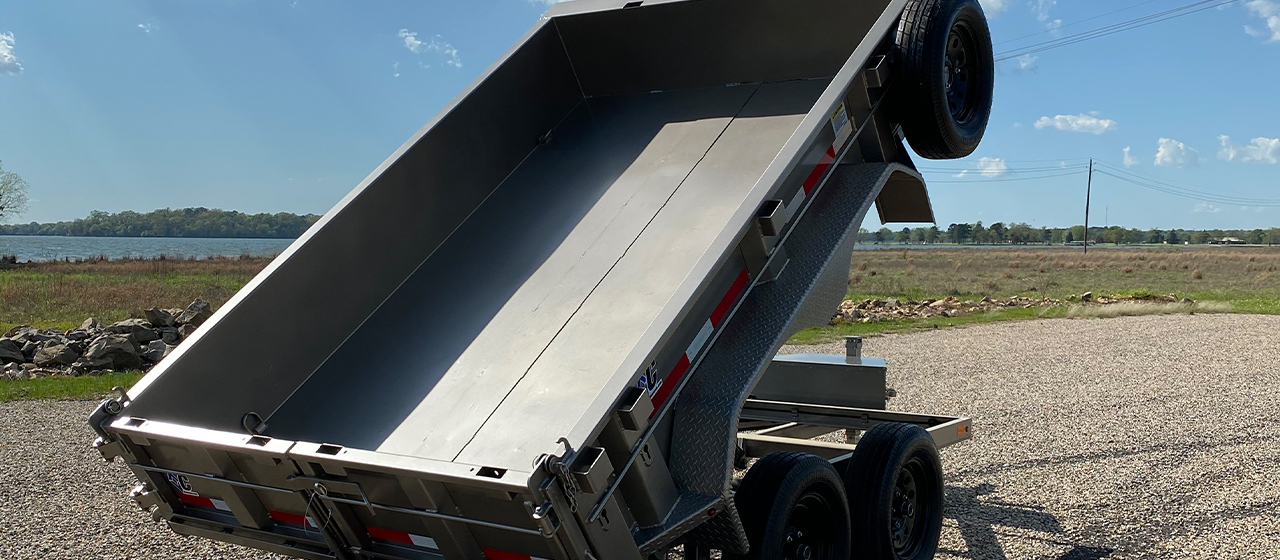 Dump Body Thickness
While our small-medium duty dumps (GST, GDT, MDT) include a 12 ga body, our heavier duty LPT and LPT-GN models come standard with our more durable 10 ga thick dump body.
For those who demand maximum toughness and the most durable option possible for the job, check out our premium 7 GA DUMP BODY UPGRADE package.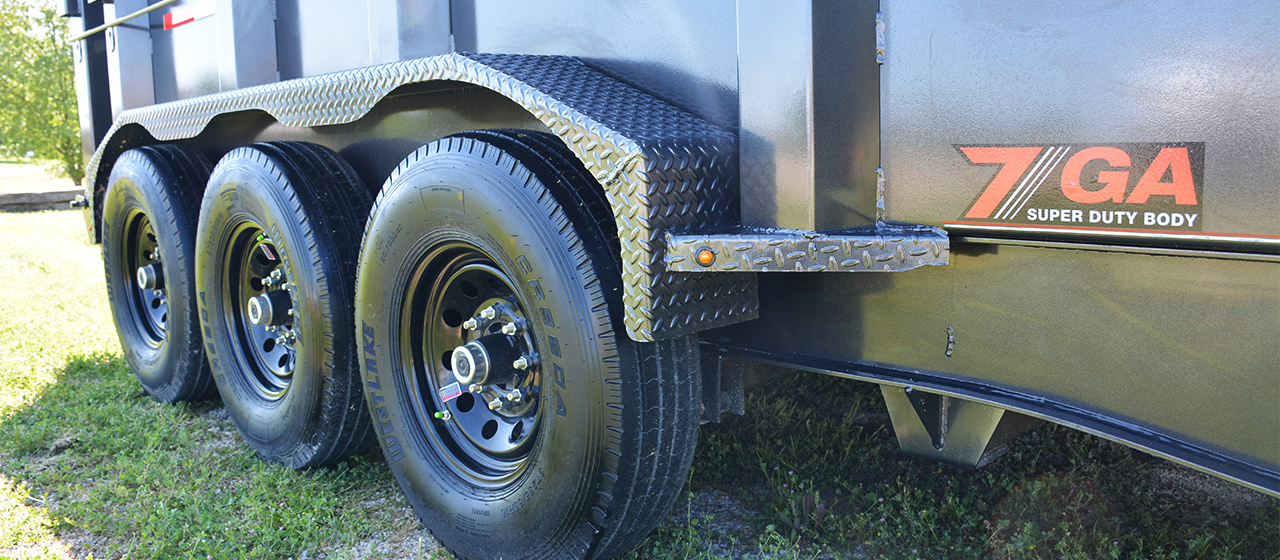 Not sure which dump model is right for you? Be sure to check out our in-depth DUMP TRAILER BUYER'S GUIDE for more specifics, options, and pictures explaining our entire dump trailer lineup.
RELATED