Storage
HD V-Tongue Lid
Published July 1, 2021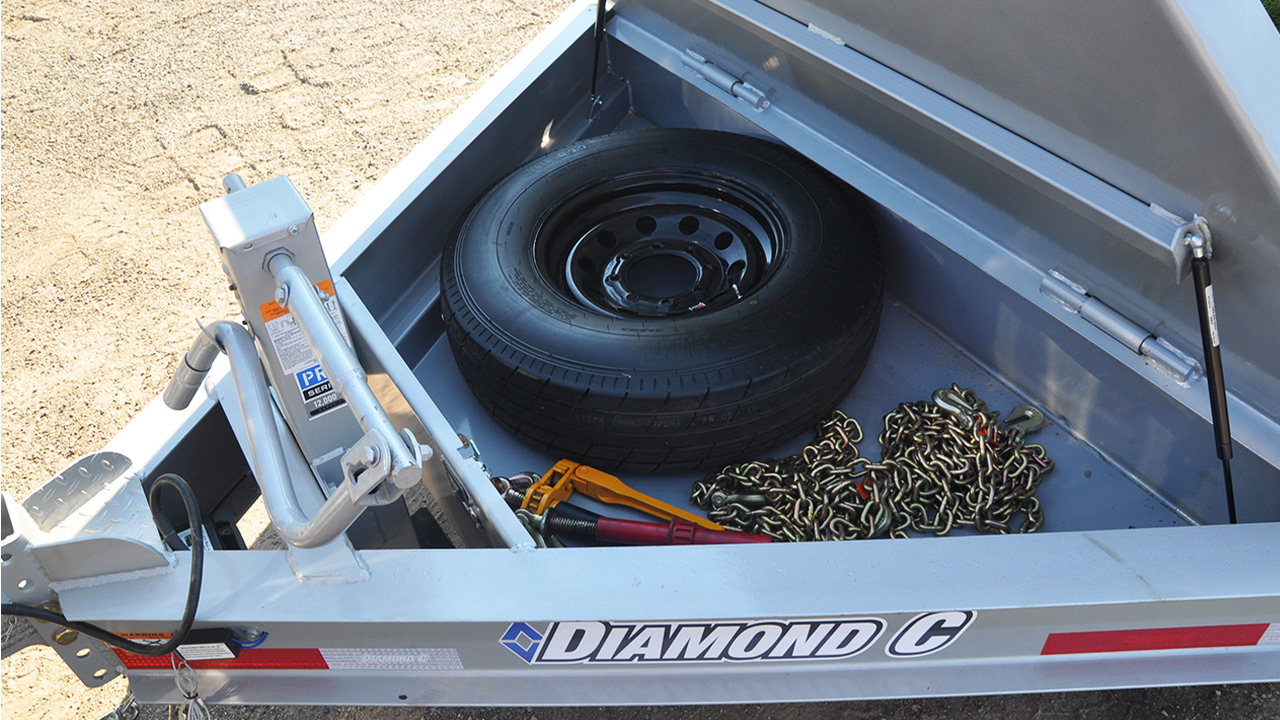 A Diamond C original and a best seller since the day we launched it in 2015, this intelligently crafted storage option offers maximum storage space for jacks, tools, straps, etc. Constructed with 3/16″ Diamond Plate, this lid also doubles as bonus deck space.
Compatible Models:

Model HDT Tilt Equipment Trailer

Model LPX Extreme Duty Equipment Trailer

Model LPD Dump Trailer with lid closed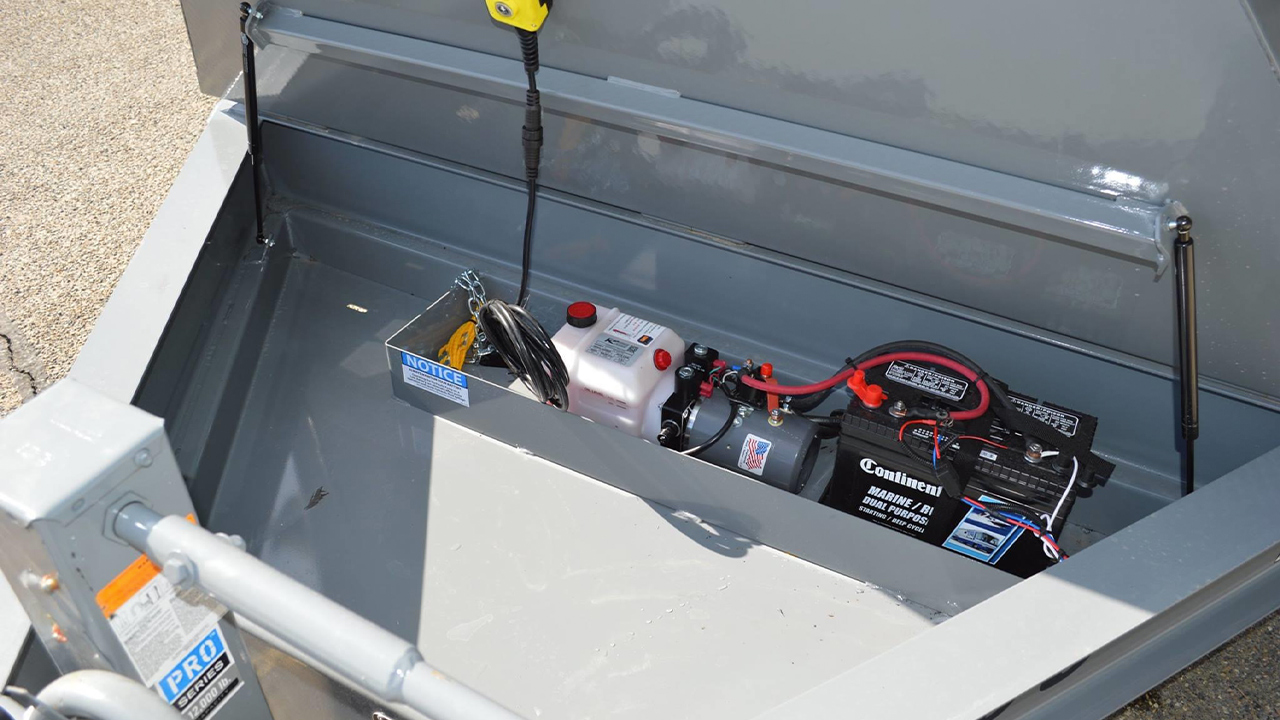 Model LPD Dump Trailer with lid open. The box safely houses the battery and hydraulics systems and still leaves ample room for storage.

Model PX212 Pintle Hitch Trailer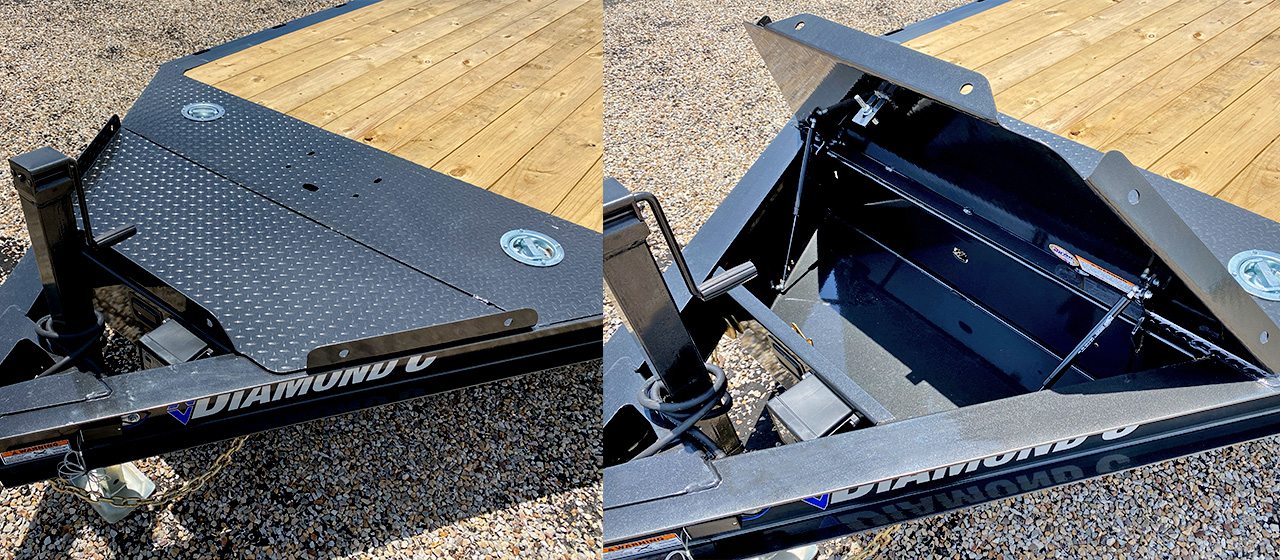 Model GTF Car Hauler features a slightly smaller 19″ version of this popular storage lid. This area also includes a winch mounting plate.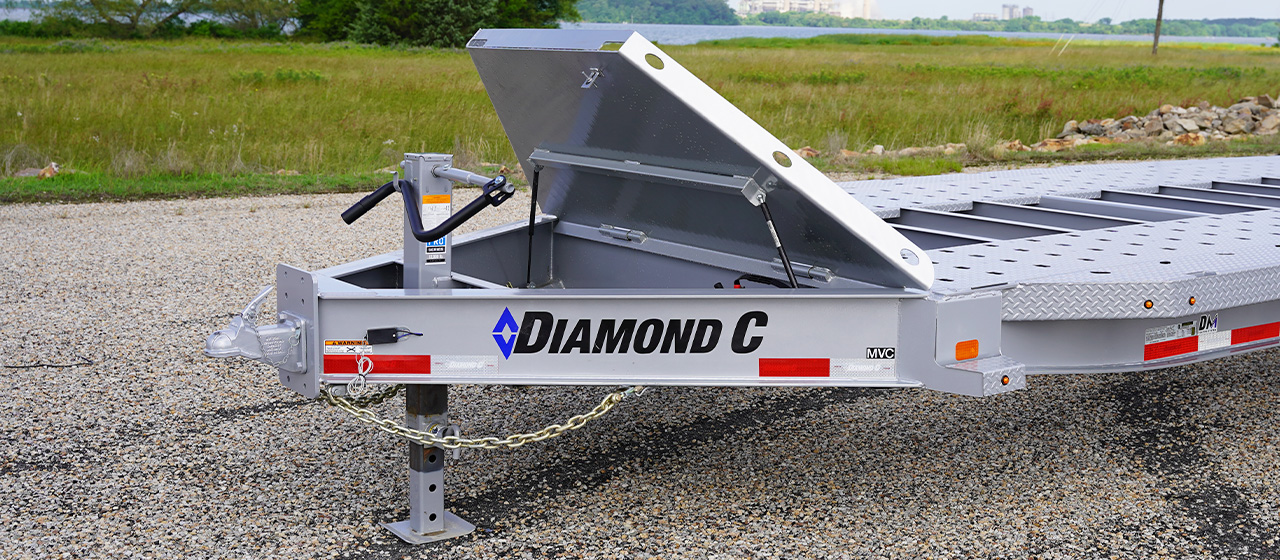 Model MVC Multi-Vehicle Car Hauler
Video: LPD Dump Trailer HD V-Tongue Lid
Video: HD V-Tongue Lid Overview
Video: Dump Trailer Options
Watch as we highlight several standout dump trailer options, including the HD V-Tongue Lid on model LPD.
RELATED