Storage
Dump Trailer Storage
Published December 14, 2022
Our DUMP TRAILERS have plenty of added options for storage to keep your tools, tie-downs, and other accessories safe and secure while you are on the worksite.
HD V-Tongue Storage Lid (LPT)
The best-selling HD V-Tongue Storage Lid has been redesigned and now comes standard on our LPT bumper pull dump model. The 1/8″ thick Diamond Plate Lid features a massive lockable storage box that fits around the telescopic cylinders. The box stores the battery and pump while still having plenty of storage space for jacks, tools, straps, and more! As a bonus, the lid also doubles as extra deck space on top.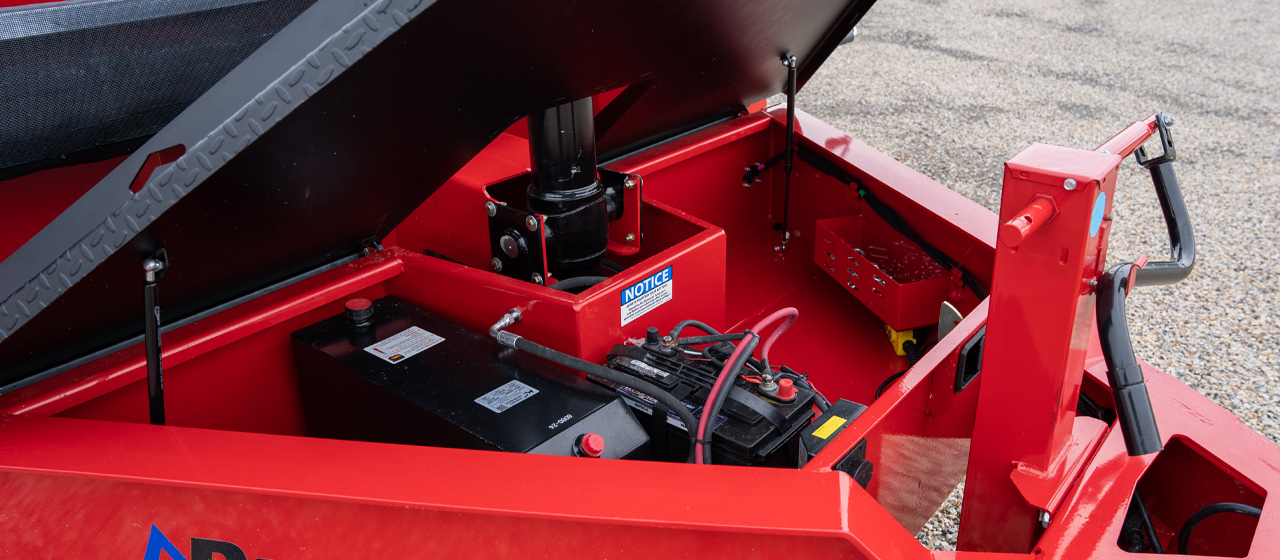 HD V-Tongue Lid Upgrade
A best-seller since we launched it in 2015, this intelligently crafted storage option offers storage space for jacks, tools, straps, etc. The box safely houses the battery and hydraulics systems and still leaves ample room for storage. Add to our heavy duty dump trailer models LPD and DOD.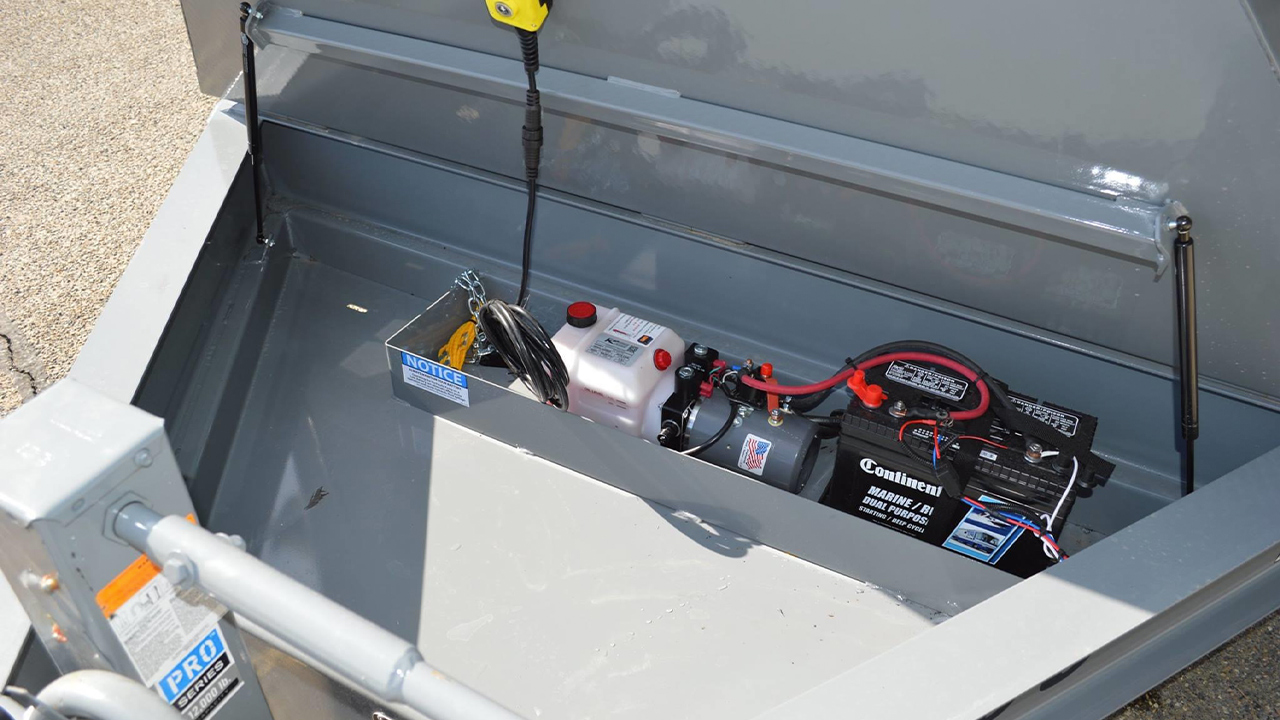 Constructed with 3/16″ Diamond Plate, this lid also doubles as bonus deck space.
LPD Dump Trailer HD V-Tongue Lid Video
Full-Width Diamond Plate Neck Box
If you've opted to upgrade your LPD, LPT, or DOD with a GOOSENECK PACKAGE, then enjoy the added benefits of a massive neck box between the jacks.
RELATED