Storage
Car Hauler Storage
Published October 6, 2021
Our new duo of CAR HAULERS have cleverly designed storage options to keep all your tools, tie-downs, and other accessories safe and secure while your are transporting your vehicles.
V-Tongue Storage Lid
We've brought our popular HD V-TONGUE storage lid design from our Equipment trailers over to our 2021 series of Car Haulers. This intelligently crafted lid design offers maximum storage space for jacks, tools, and straps, while also doubling as bonus deck space. This area also boasts a winch mounting plate as standard equipment.
This 19″ lid comes standard on model GTF, and the bumper pull version of the larger MVC multi-car hauler includes the full size lid as standard.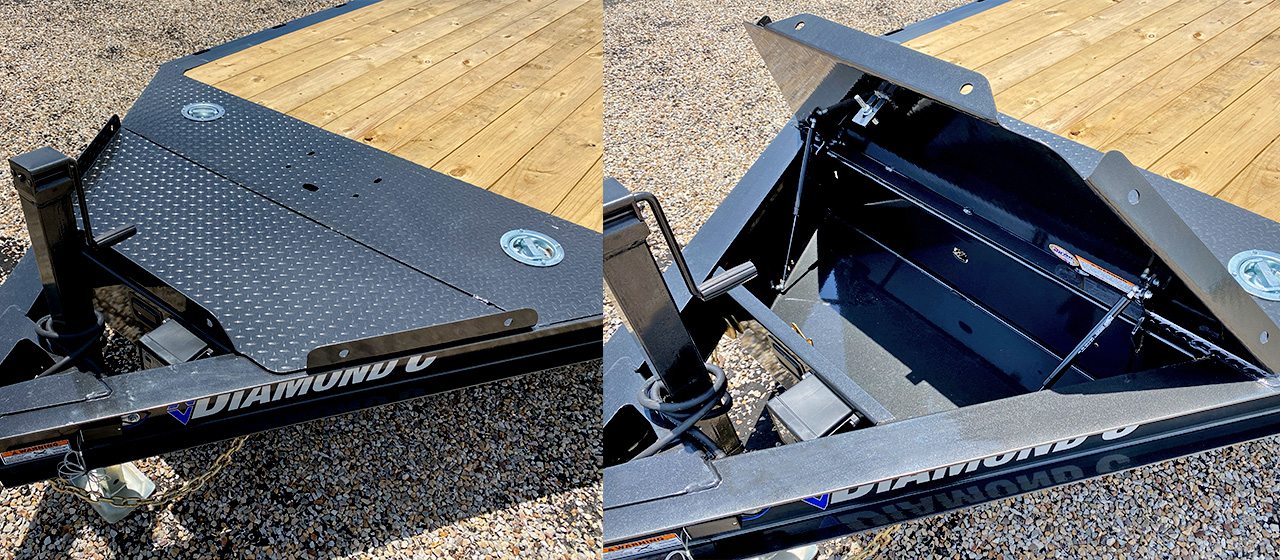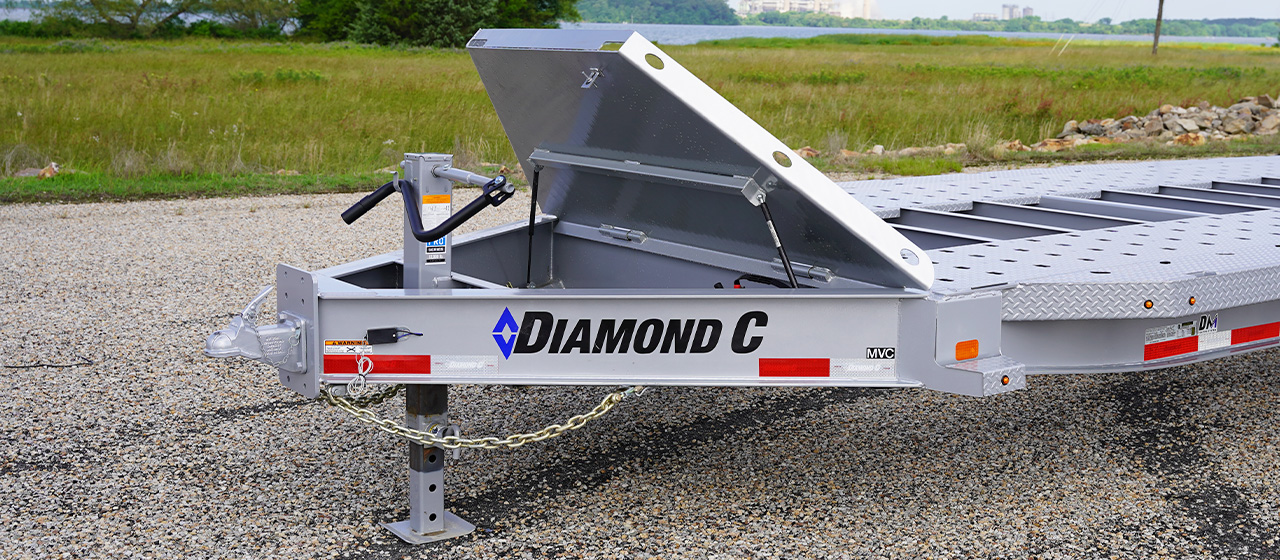 Full Width Diamond Plate Neck Box
If you've opted to upgrade your MVC with a GOOSENECK PACKAGE, then enjoy the added benefits of a massive neck box between the jacks. This lockable neck box is big, roomy, and is perfect for storing all your jacks, tools, straps, and more. Constructed with 3/16″ Diamond Plate, this box also features a curved lid for added rigidity and is gas spring assisted for easy operation.
Tie Downs
Models GTF and MVC also include multiple tie down and stake pocket options, including our newly designed Formed Rub-Rail Tie Down System. This full length system includes plenty of tie down options utilizing stake pockets for straps with flat hooks as well as ergonomic holes for your wire hook straps.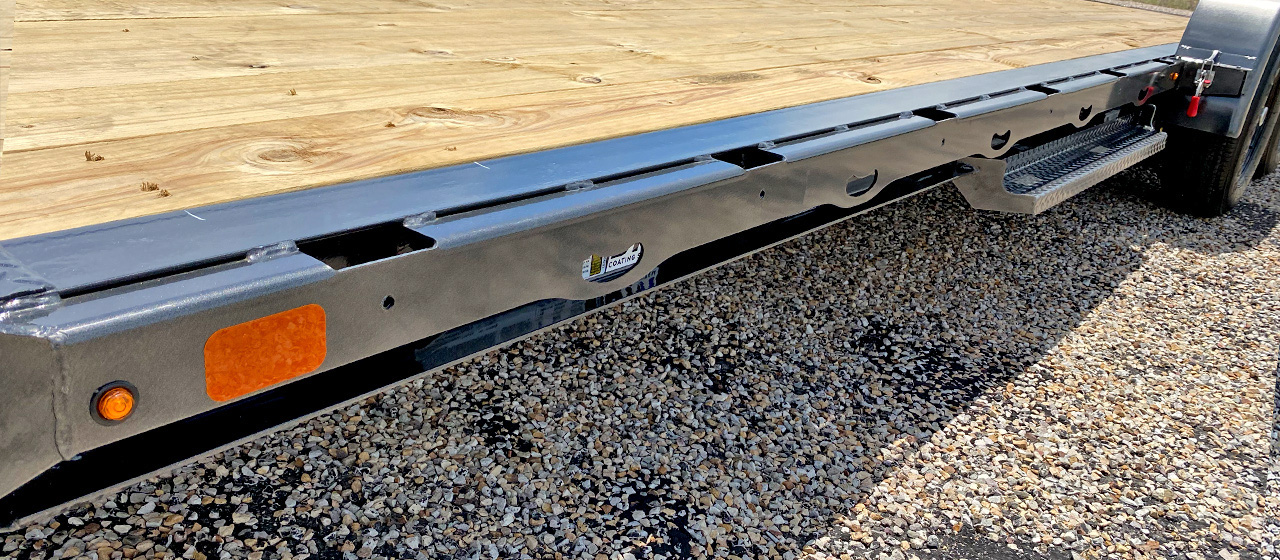 RELATED