Accessories
Trailer Winch Packages
Published February 25, 2020
Needing to load dead or downed equipment? Our loaded Winch Box Package is a great addition to your trailer to do just that! With 3 sizes: 8K, 12K, and 17.5K, you can pick what suits your needs best. These lockable winch box packages are self-contained and include a Continental Group 27 Series BATTERY and a 110 Volt 5 Amp plug-in charger.
Warrior Winch Features
All Brass (no corrosion) Series Wound Motor
Double Sealed Motor
Sealed Waterproof Contactor
Steel Contactor Cover for Added Protection
Double Sealed Drum (Gearbox/Motor)
Sealed 3 Stage Planetary Gears
Stainless Steel 4 Way Fairleads
Unique "Pop-Up" Feature on Select Models (see below)
Find out more at www.WARRIORWINCHES.com
Winch Package Video Overview: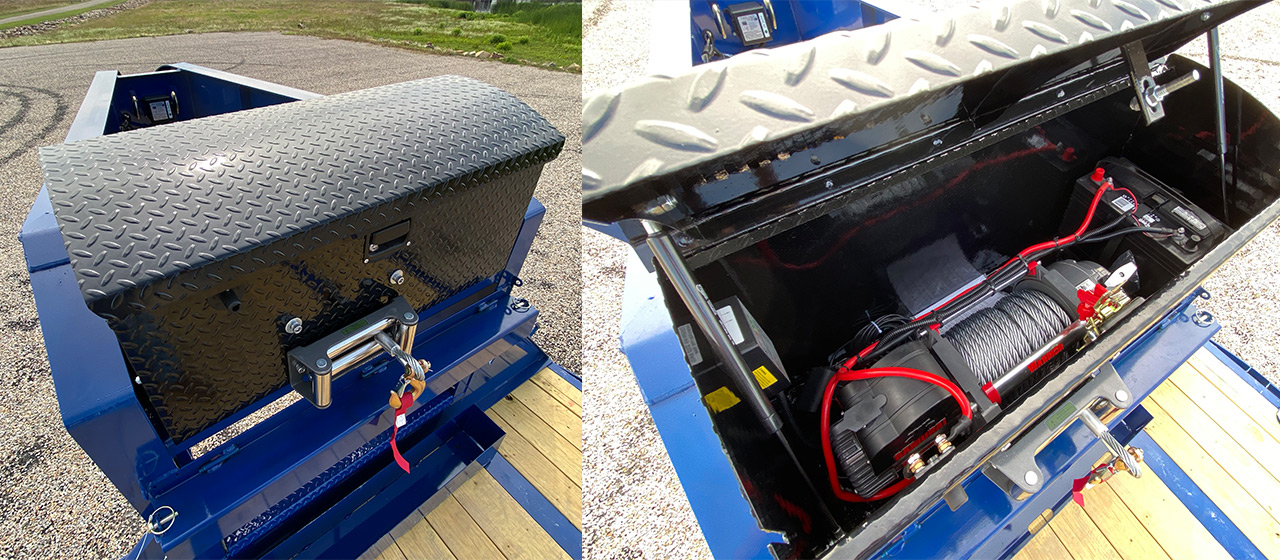 Warrior Winch Packages are available on select GOOSENECK, PINTLE, CAR HAULER, EQUIPMENT, and STEP DECK models.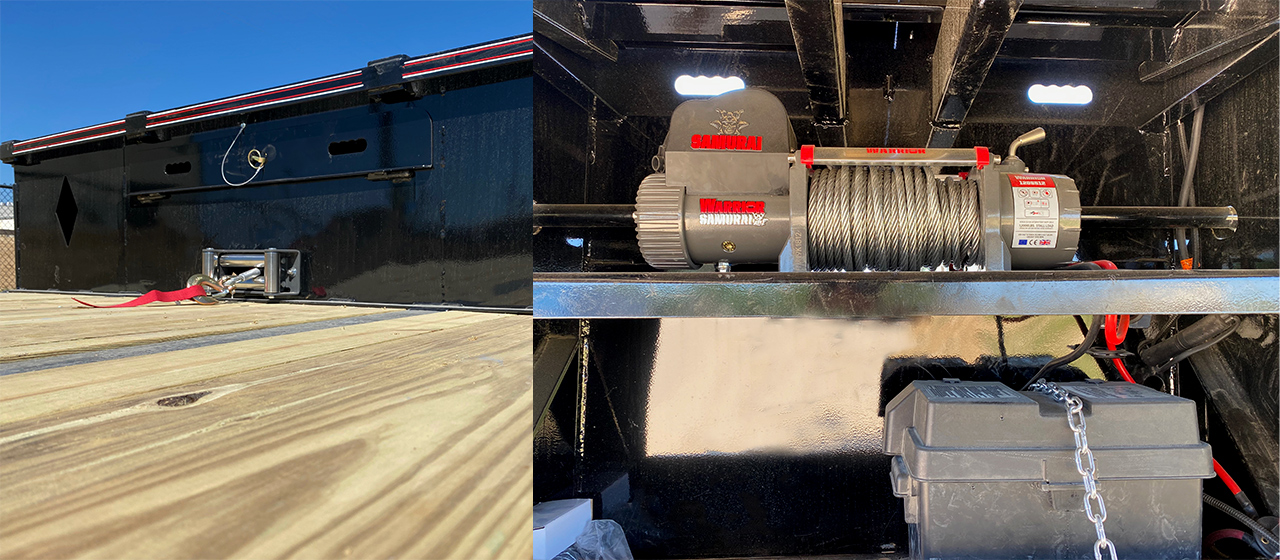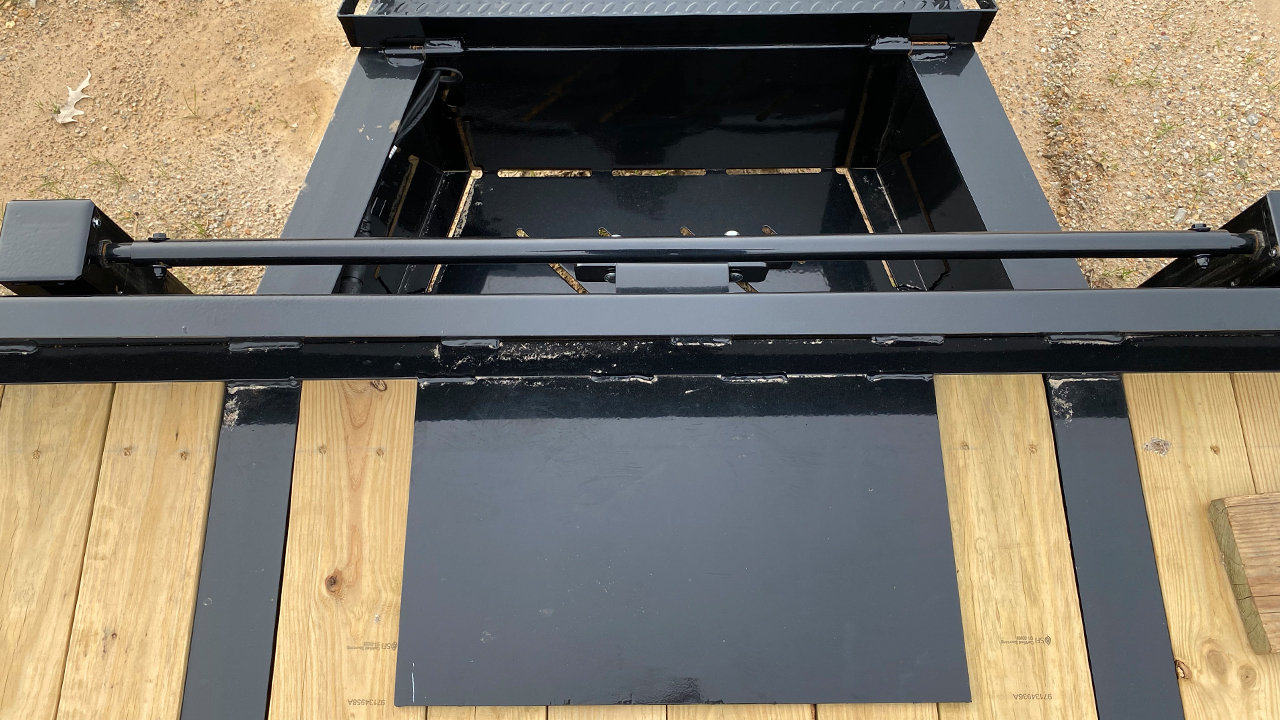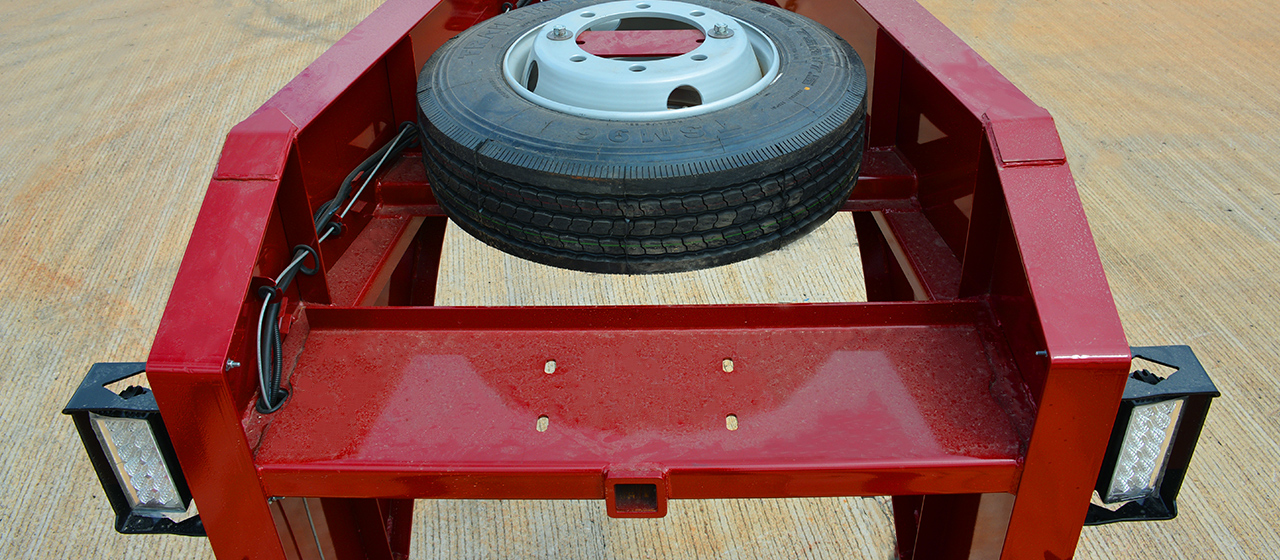 Pop-Up Winch Box Packages
New for 2022 – easily load downed equipment with our newly designed Pop-Up Winch Box Package. The winch pops up when you need it, then folds back down into the deck when not in use. This unique design keeps the winch out of the way when not in use and allows for maximum trailer deck usage.
(Includes battery and 5 amp charger)
The newly designed Pop-Up Winch is available on car hauler model MVC, tilt model HDT, deck-over model DEC, and flatbed equipment model LPX. Contact your nearest authorized DIAMOND C DEALER for more information on this new winch package.
RELATED