Accessories
Rear Stabilizer Jacks
Published June 9, 2022
Rear stabilizer support jacks assist in keeping your trailer level and steady when loading especially heavy equipment from the rear. We offer 2 types of rear stabilizers depending on the trailer:
Rear Drop Leg Stabilizer Jacks
Found as an option on our DUMP trailers, these drop legs are quick to operate by simply pulling on the hitch pin to lower or raise into place. Once the telescoping drop leg is in the correct place, reinsert the pins to keep the leg in place to stabilize your loading experience.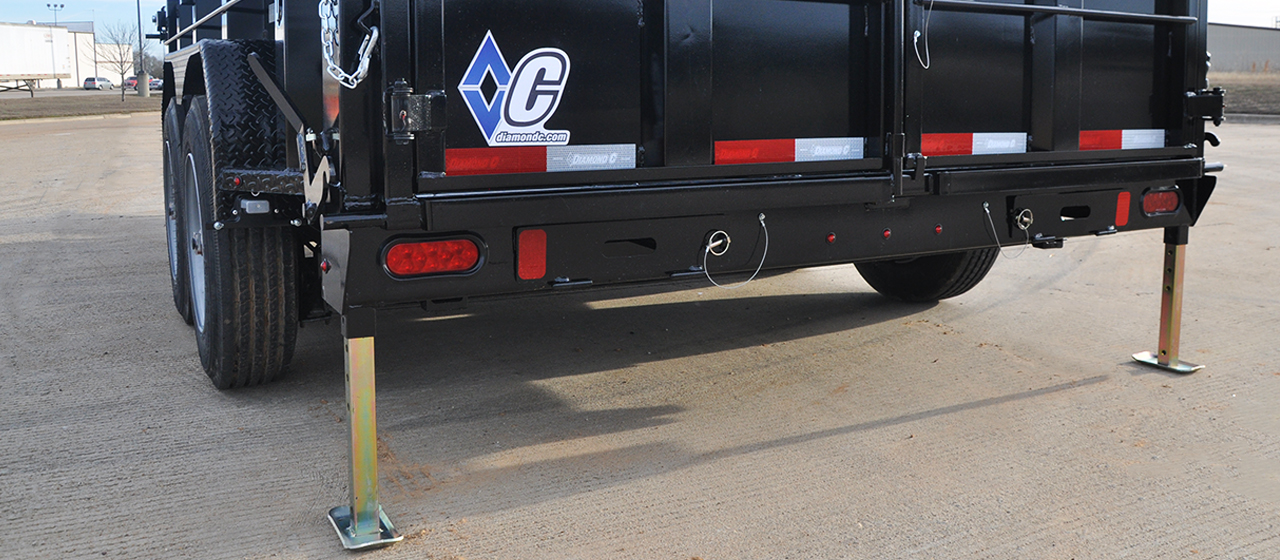 Rear Stabilizer Swivel Jacks
These handy rear stabilizer jacks are found on our CAR HAULER series. This pair of 5K pipe mount adjustable jacks swivels down when needed for loading, and then back up and secured with the hitch pin and out of the way when not in use.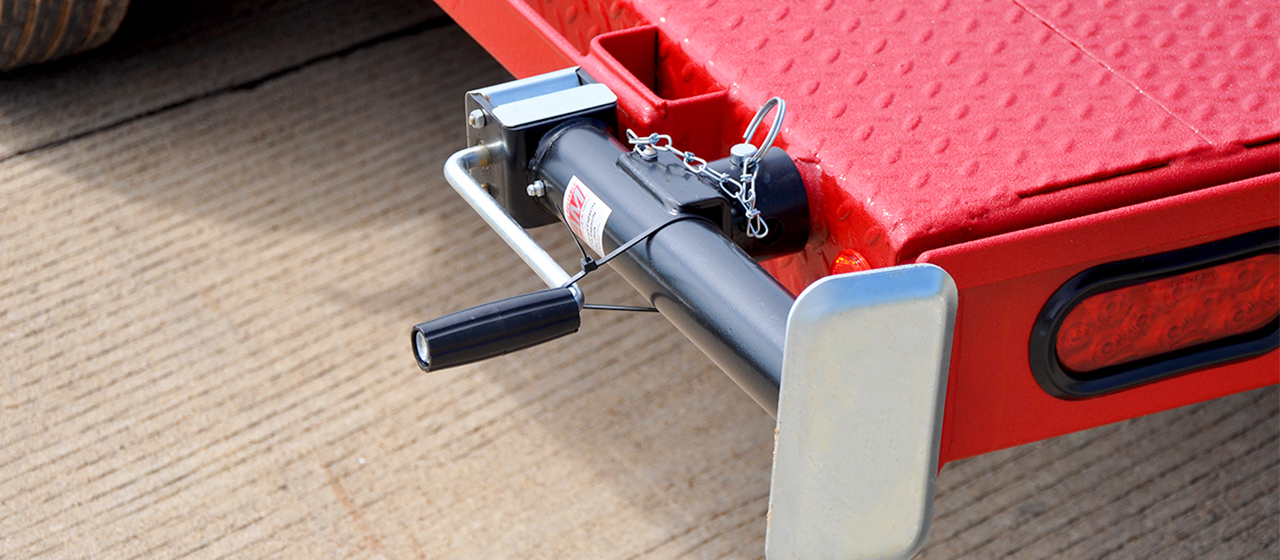 Dump Trailer Features Video
Watch this short dump trailer feature video to see the Rear Drop Leg Stabilizer Jacks in action!
RELATED